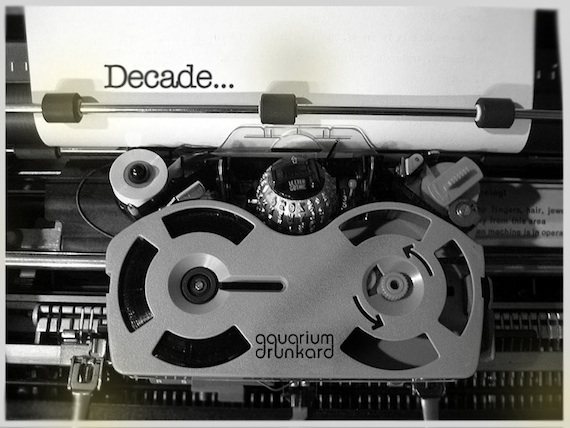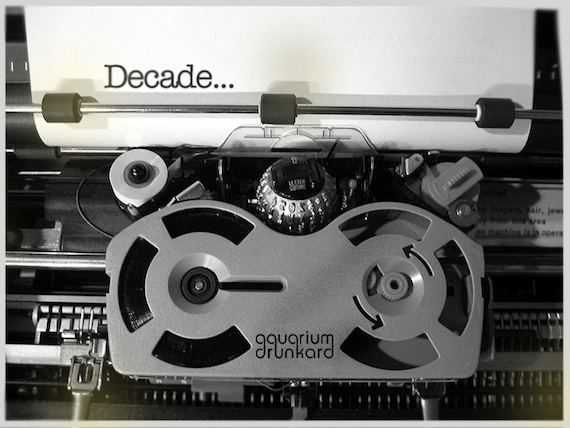 What is it that makes us want to deconstruct art by units of time? Lists. We love making them. We love arguing over them. And here, on the verge of a new decade, we're in a position to do the same again. What were the best albums of the past ten years?
Here at AD, we started talking it through and decided we weren't going to add to the cacophony of lists being put out by various music pubs. There are enough of those. Rather, we elected to let our four main writers have a chance to write about any and all of the albums they felt shaped the last decade.
From the beginning of October through the end of December, Monday through Thursday, AD will feature a post, or posts, from a particular writer detailing their favorite albums of the decade. On a given week there might be one album a writer talks about, there might be six, but they'll get a chance to have their say on everything that comes to mind. Our hope for you, the reader, is that you'll jump in with your comments on the album selections — tell us why you agree or disagree — and also be exposed to some albums that you may have missed over the last ten years. Now, as the decade starts to wind down, let's celebrate.
_____________________________________________________________________________________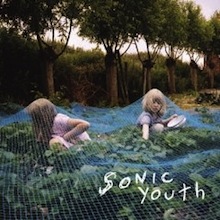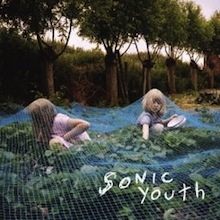 I'm listening to Murray Street on vinyl as I write this, as its *A-side boasts one of the strongest sides of the decade. Beginning with "The Empty Page," sliding into "Disconnection Notice" and concluding with "Karen Revisited," Murray Street was proof positive that Sonic Youth were back, and in a big way.
Following the consecutive, uneven, releases A Thousand Leaves and NYC Ghosts & Flowers, the last thing I was expecting from SY in 2002 was an album milestone.   I was not alone in this assumption, and I was wrong — we were wrong.   Murray Street, as it turned out, sparked a second wave career high; one the band is still riding in 2009 with The Eternal.
Like all of the albums we're featuring in Decade, Murray Street is a living body of sound recorded by the right band at the right time. Could have Sonic Youth crafted Murray Street ten years prior? Maybe, but it would have been radically different. In 1992 the band was in a very different place; in the studio with grunge whiz Butch Vig churning out (relatively) safe bursts of alt-rock for what became Dirty, their most commercial LP to date.
Fast forward a decade. When it came time to record the follow-up to 2000's NYC Ghosts & Flowers the group had since moved through various experimental solo/side projects and genre exercises — they were back in a headspace closer to that of Daydream Nation. And then, just as recording was to begin, on September 11, 2001 a jet engine fell from the sky landing on Murray Street, the home of Sonic Youth's Echo Canyon studio.
Recorded in post 9/11 vérité, Murray Street once again found Jim O'Rourke manning the boards, but now also as a full-time member. Sonic Youth were now five. Something was in the air during those sessions; the world had changed, both psychologically and physically (literally, ground zero laid just beyond the studio door).   Rooted in the collective consciousness of that time, Murray Street is an album that feels solid yet impermanent, a quiet, private dystopia that somehow says 'welcome to the 21st century.' And by that I don't mean to infer it is a depressing record, yet merely an aware record. A fitting soundtrack to changing times, it is the sound of a new millennium. Listening to it now, spinning on my turntable, it still sounds like that tonight.
* the vinyl edition of Murray Street features a different track order than its compact disc equivalent. "Rain on Tin," track 4 on vinyl LP, is track 3 on CD/digitally, subbing out "Karen Revisited. Both work. "
Related: Sonic Youth :: Boston, MA @ WERS '02 (Acoustic)
MP3: Sonic Youth :: Disconnection Notice
———————
+ Download Sonic Youth via eMusic's 25 free MP3 no risk trial offer
———————————————————————————————————————————————