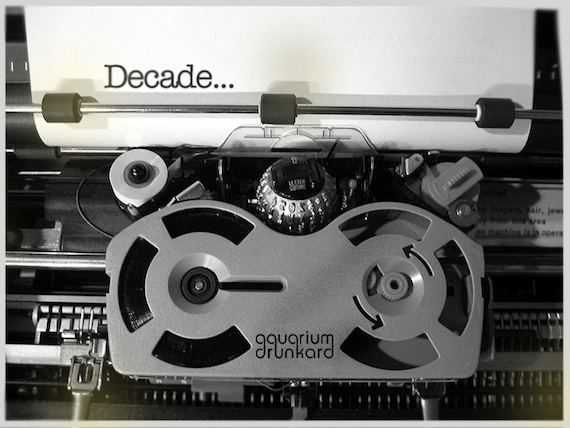 What is it that makes us want to deconstruct art by units of time? Lists. We love making them. We love arguing over them. And here, on the verge of a new decade, we're in a position to do the same again. What were the best albums of the past ten years?
Here at AD, we started talking it through and decided we weren't going to add to the cacophony of lists being put out by various music pubs. There are enough of those. Rather, we elected to let our four main writers have a chance to write about any and all of the albums they felt shaped the last decade.
From the beginning of October through the end of December, Monday through Friday, AD will feature a post, or posts, from a particular writer detailing their favorite albums of the decade. On a given week there might be one album a writer talks about, there might be six, but they'll get a chance to have their say on everything that comes to mind. Our hope for you, the reader, is that you'll jump in with your comments on the album selections — tell us why you agree or disagree — and also be exposed to some albums that you may have missed over the last ten years. Now, as the decade starts to wind down, let's celebrate.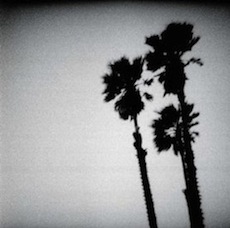 The Afghan Whigs recorded some of the most darkly powerful records of the 1990s, so when they called it a day following their 1965 album, it was interesting to imagine what vocalist Greg Dulli might create next. The result, 2000's Twilight as Played by the Twilight Singers was an interesting and different approach to musical themes that Dulli had mined for years, but it was a touch underwhelming at times, full of ideas that didn't seem fully formed. And that is quite possible, as its follow-up, 2003's Blackberry Belle, set the template that the Twilight Singers, and Dulli, would follow for the rest of the decade.
Blackberry Belle is a smoky, melancholic record that is full of dread, and fury and cathartic exaltations of protecting and attempting to forget. The record's mood was colored by the death of a close friend of Dulli, film director Ted Demme, and this experience hangs over the record. The opening line of the record reflects this sort of uncertainty about how to proceed. "Black out the window / it's party time," croons Dulli in "Martin Eden." A wandering piano line underpins the lines, which eventually explode into a growling chorus.
The record has an almost perversely dancey nature. Leave it to Dulli to make grief sound this sexy. "Teenage Wristband" hits all of these points, from its vaguely trip-hop breakdown to its anthemic chorus begging for car windows to be rolled down, stereo cranked and singing along at maximum volume. "You wanna go for a ride? / I've got sixteen hours to burn / and I'm going to stay up all night." It reads like the last night on Earth, the musings of someone with nothing left to lose.
Whether the pulsing throb of "The Killer," the Whigs-like shuffle of "Papillon," or the guest vocals by Mark Lanegan on "Number Nine," it was evident that Dulli had found his stride with his new ensemble. The Dulli solo album that would follow this, Amber Headlights, was meant to be a look at the album that would-have-been had Demme's death not affected Dulli's writing so profoundly, but as an artistic statement, Blackberry Belle is Dulli's defining moment. Its proper follow-up, Powder Burns, would equal and even surpass this album in spots, but Blackberry Belle is the sound of a vision roaring to life, eagerly dancing in the dark flames that surround it. words/ j. neas
MP3: The Twilight Singers :: Teenage Wristband
MP3: The Twilight Singers :: The Killer
———————