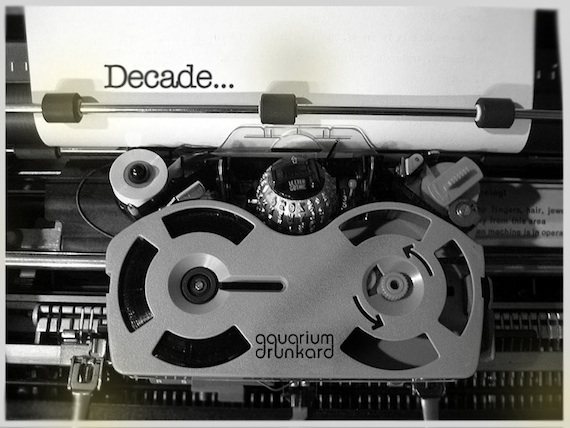 What is it that makes us want to deconstruct art by units of time? Lists. We love making them. We love arguing over them. And here, on the verge of a new decade, we're in a position to do the same again. What were the best albums of the past ten years?
Here at AD, we started talking it through and decided we weren't going to add to the cacophony of lists being put out by various music pubs. There are enough of those. Since the beginning of October, Monday through Friday, we have been featuring posts detailing our favorite albums of the decade. Now with three weeks left in the last year of the first decade of the new millennium we are ramping up–highlighting our absolute favorites.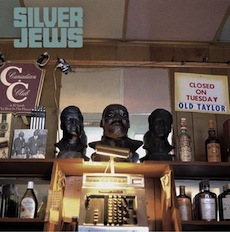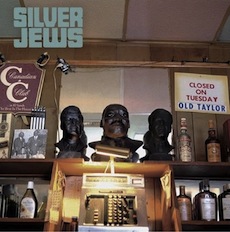 Think of all the crappy records your favorite artists put out after rehab. Now think about the people you knew in high school who thought that you hadda be fucked up to make cool music. Okay, and, finally, think about what it might mean that the Silver Jews' David Berman went through a drug-and-depression darkness, that his wife Cassie had to lock him up in a hotel room while he detoxed off a serious crack binge, that he emerged from behind locked doors clean, sober, and praising God, and that his next record is arguably the strongest, most joyful, and most confident album in the Silver Jews' sparkling catalog.
Recorded with a fourteen-member band which included Will Oldham; Bobby Bare, Jr;, Paz Lenchantin; and longtime Joos collaborators Stephen Malkmus and Bob Nostanovich, Tanglewood Numbers is the product of David Berman's recovery, a record full of oddball humor, soaring guitars, and bleak imagery. These characteristics have always shared space in Berman's fall-down lo-fi country, but never before had they gelled into something so self-sure. For all their brilliance, previous Joos records like Starlite Walker and Bright Flight feel stapled together, as if the songs themselves were stopped dead as they began to slip out of Berman's hands; here, though, he grips them comfortably, driving his massive band through towering arrangements and singing with a fullness of voice he'd never before attempted. Berman has always been a great storyteller, but his voice here is more versatile than before. He whistles and rambles a mysterious tale over "The Farmer's Hotel" in long, flowing lines. He strips his sentences into packed parataxis over the banjo-hopped "How Can I Love You If You Won't Lie Down". He speak-sings simple language in "There is a Place", a real depression-stomper which culminates in a pogoing Berman chanting "I saw God's shadow on this world!" over chugging bass. Redemption hasn't sounded this good since Johnny Cash.
Speaking of Cash, it's hard to talk about the Silver Jews without talking about Nashville, the city Berman and Cassie (who plays bass and sings on TW#s) have called home for a number of years. As I said when I interviewed Berman in June of 2008, the Silver Jews are what country music should have become–honest, loud, dark and bright in equal measure, never letting introspection get in the way of a good one-liner. While Malkmus' noise therapy pushes the record squarely into the "alternative" bin, Berman remains on Tanglewood Numbers the consummate country musician, telling sleepy jokes, spinning gossipy yarns, and dispensing worldly wisdom. words/ m. garner