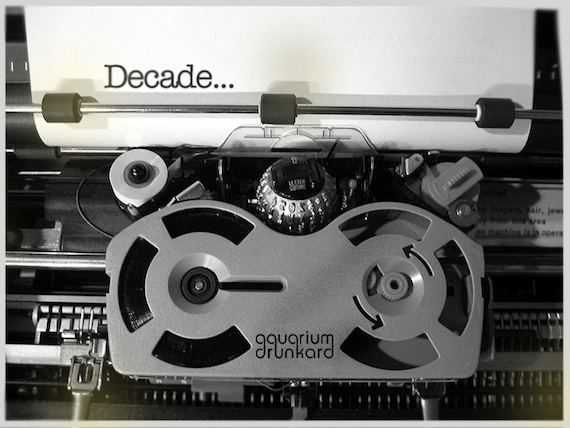 What is it that makes us want to deconstruct art by units of time? Lists. We love making them. We love arguing over them. And here, on the verge of a new decade, we're in a position to do the same again. What were the best albums of the past ten years?
Here at AD, we started talking it through and decided we weren't going to add to the cacophony of lists being put out by various music pubs. There are enough of those. Since the beginning of October, Monday through Friday, we have been featuring posts detailing our favorite albums of the decade. Now with three weeks left in the last year of the first decade of the new millennium we are ramping up–highlighting our absolute favorites.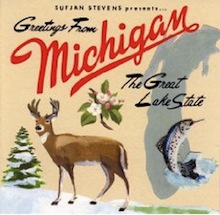 Music, it soundtracks our lives, and in doing so textualizes our experiences. More so than other artistic endeavors, these songs/albums tend to become intrinsically linked to the time/place we first ingested their contents. Sure, you may remember where you were when you read that borrowed, tattered copy of In Cold Blood, but in most cases the locale did not likely play into what you got out of it. Music though is different. In terms of memory recall it is more akin to that of a scent in its ability to transport us emotionally, in an instant, to another time and place. Truly a vehicle.
Sufjan Stevens' third album, Michigan, may have been an ode to his home state, but for me it will always be an album rooted in the balmy nights of Los Angeles' Venice neighborhood, and even more so, our family's cabin on Lake Nantahala in the North Carolina mountains. When I press play, beginning with first chords of "Flint (For The Unemployed And Underpaid)," that is where it takes me; either a California breezeway or an elevated dock looking over a lake.
This, the first installment of Stevens widely publicized (and ostensibly aborted) 50 states project, works as both an exercise in theme/story as well as a fluid, fully realized, body of sound; one which excels on every level: lyrically, thematically and sonically. And like the canvas of your favorite painting, it is best taken in as a whole. Michigan was the document that introduced the world to Sufjan Stevens the composer, a role he has only further embraced as the decade wore on. Working with, and bending, genres as disparate as acoustic folk and orchestrated classical and jazz, Stevens, in effect, managed to create his own genre–his own little world. Crafting a geographical narrative that encompasses everything from historical social commentary, state's issues, and interpersonal (and inner) struggle, Michigan strikes a balance between melancholy and joyous (employing just enough contradictory instrumentation from its lyrical counterpart).
Its follow-up, 2005's Illinoise, may have garnered more attention and praise upon its release, but it was here, on Michigan, that Stevens honed his vision. Lacking some the superfluous indulgences that invited criticism on Illinoise, here we find a fifteen track album that is streamlined and sharp.
Haunting, stunning and sweeping in scope, Michigan is Stevens' album of the decade.
MP3: Sufjan Stevens :: The Upper Peninsula
MP3: Sufjan Stevens :: All Good Naysayers, Speak Up! Or Forever Hold Your Peace!
———————