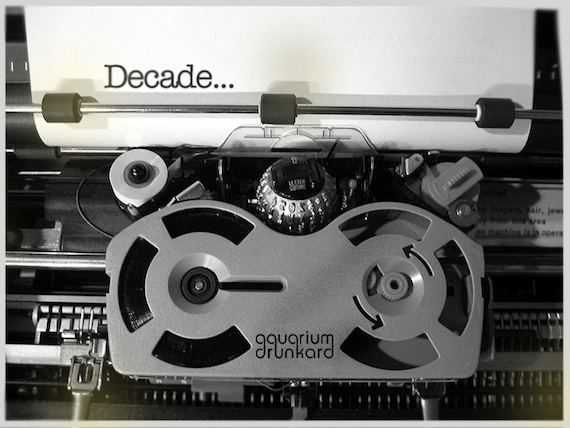 What is it that makes us want to deconstruct art by units of time? Lists. We love making them. We love arguing over them. And here, on the verge of a new decade, we're in a position to do the same again. What were the best albums of the past ten years?
Here at AD, we started talking it through and decided we weren't going to add to the cacophony of lists being put out by various music pubs. There are enough of those. Since the beginning of October, Monday through Friday, we have been featuring posts detailing our favorite albums of the decade. Now with three weeks left in the last year of the first decade of the new millennium we are ramping up–highlighting our absolute favorites.
_____________________________________________________________________________________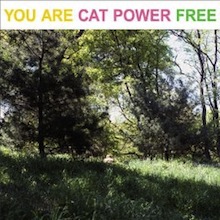 In 2003 Chan Marshall returned to the fold with the release of You Are Free, her first album since 2000's The Covers Record, and first collection of new material since '98s Moon Pix. In retrospect this LP (now) acts as a bridge between the old Cat Power and that of the new Cat Power; one more given to the croon of Dusty Springfield and Billie Holiday than the damaged downtown folk of her early recordings. And perhaps that is what, in part, gives You Are Free its power, this fragile balance between the two.
The simmering intensity that propels You Are Free is nothing new; it has been with Marshall since the beginning of her career, only here it is harnessed, controlled. Clocking in at just under an hour, You Are Free is a gripping, deeply personal album; an album that is haunted by ghosts: those of friends, lovers, memories, and regret. Free's 'upbeat' tracks, "Free"/"He War"/"Speak For Me" find the spirit of "Nude As The News," (off 1996's What Would The Community Think) well intact, yet focused/streamlined in a way that, if anything, only adds to its potency. Less raw, yes, but by no means de-fanged. And as far as that simmering intensity goes, it is exactly the hushed, acoustic, piano-driven songs that often hit the hardest and the deepest.
This was the last Cat Power album that truly felt heavy, like you had experienced something through/with Marshall by the end of the its 53 minutes. Ostensibly autobiographical, there is a weight, a heft, within the songs that comes across in a clarity that must have been hell to shoulder in "real life." And if the accounts of Marshall's personal life at the time are to be believed, a depressive, drug and booze laden hell it was. Perhaps it was her art, including this LP, that in the end kept her afloat. For all her critics lamenting this period, artistically, in her life, Marshall's new work is in itself rewarding, only in a different way, coming from a different place. People change, as do their circumstances. You Are Free, though, sounding as if it were crafted in an emotional abyss, remains her masterstroke of the decade.
MP3: Cat Power :: He War
MP3: Cat Power :: Speak For Me
———————
+ Download Cat Power via eMusic's 25 free MP3 no risk trial offer
———————————————————————————————————————————————