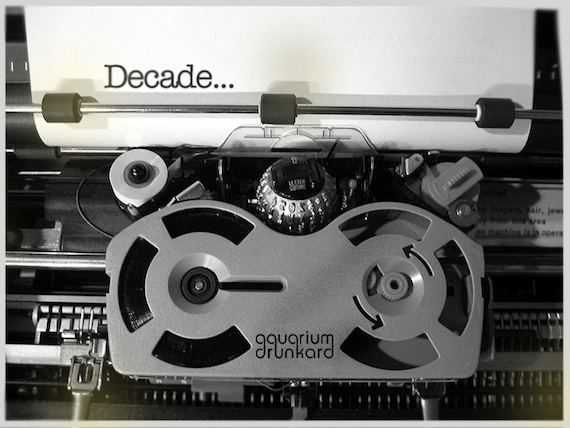 What is it that makes us want to deconstruct art by units of time? Lists. We love making them. We love arguing over them. And here, on the verge of a new decade, we're in a position to do the same again. What were the best albums of the past ten years?
Here at AD, we started talking it through and decided we weren't going to add to the cacophony of lists being put out by various music pubs. There are enough of those. Since the beginning of October, Monday through Friday, we have been featuring posts detailing our favorite albums of the decade. Now with three weeks left in the last year of the first decade of the new millennium we are ramping up–highlighting our absolute favorites.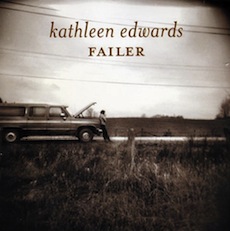 Without question, one of the most assured debut albums of the decade was released by Kathleen Edwards. In 2003 I was the head music director at my college station, WQFS, when the album came in for review. I put on opener, "Six O'Clock News," and sat back. When it ended, I hit repeat. Then again. And again. All of this just for the album's first track. When I finally let the CD play through, I knew I had heard my album of the year and it was only February. And then I hit repeat again.
I began playing the album on my weekly radio show and for a solid two months, whenever I played a track from Failer, I would immediately receive a call from a listener asking for the artist's name. Another writer here at AD told of a similar story. He would put the album on for people and find them routinely, completely won over by it. Kathleen Edwards had, for most listeners, come out of nowhere. For those of us who bathe in music daily, it's a welcome thing to be so pleasantly surprised and excited by an album.
"Six O'Clock News" showcases Edwards at her best – inhabiting a character or speaking as herself in first person, filling the song with details that can't help but grab at you. Whether it's the fact that her narrator is pregnant, that her love is now lying "dead on the avenue," that the death shot is punctuated by a timely cymbal crash, or merely the way she sings the final refrain of "I can't feel my broken heart," the song is a master course in great songwriting. "Hockey Skates" similarly pulls at the right details ("going down in the same old bar / and I don't even order anymore" / "do you wish the lights were brighter / in the city that you live?") in crafting a mood for its audience. "The Lone Wolf," "12 Bellevue," "Mercury," "National Steel," "Sweet Little Duck" – the record is full of moments like this. It would be overwhelming if they weren't carried so deftly, painted in various shades and colors and not going down the same roads repeatedly.
In deciding to write about this album, I was torn. Edwards has recorded two more fantastic albums this decade, including her dynamic sophomore album, Back to Me, which includes my two unquestionable favorite songs by her, "Independent Thief" and "Summerlong." Her songwriting has developed more nuance, her recordings broader palettes. Edwards seems to feel that way herself, mentioning with some embarrassment the last time I saw her that she doesn't like to play Failer stand-out "Westby" anymore since she finds her lyrics awkward.
So why Failer as an album of the decade? Because it marked the emergence of a seriously talented songwriter. Because it seemed to grab people so thoroughly. Because first impressions really stick with you. Now, if you'll excuse me, I'm going to go hit repeat a few times more. words/ j. neas
MP3: Kathleen Edwards :: Six O'Cloxck News
MP3: Kathleen Edwards :: Hockey Skates
———————