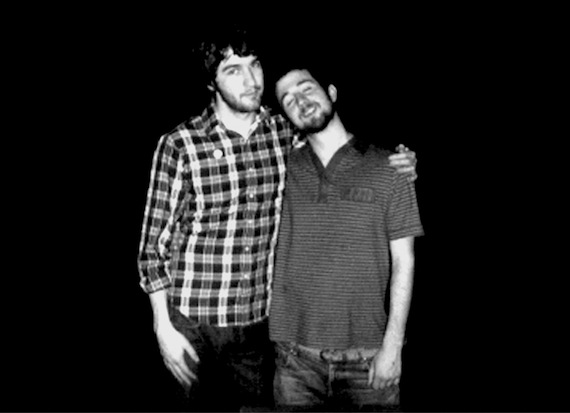 (Diversions, a recurring feature on Aquarium Drunkard, catches up with our favorite artists as they wax on subjects other than recording and performing.)
With three weeks left in 2009, we asked Brian King of the Vancouver based, two-piece, Japandroids to run down his ten favorite LPs of the year. Don't sleep on the duo's stellar debut, Post-Nothing, (released earlier this year ) and do make plans to catch them on road beginning January 23rd through SXSW in March. Also: my favorite Post-Nothing jam after the jump.
_____________________________________________________________________________________

A Place to Bury Strangers :: Exploding Head – Full disclosure: excellent song by Fugazi. Even fuller disclosure: we've toured with this band. The fullest disclosure: I dig the cleaner production on this record, and have found myself humming these songs for months – just ask Dave.

+ The Rest of Japandroids 9 Album Picks of 2009 After The Jump….
Big Business :: Mind The Drift – Sometimes you just need something heavy. Best make sure that it is good.
Converge :: Axe To Fall – Japandroids tradition #46 – Every time we play a show in New York City, we always get ready by listening to Converge. Does it work? YES! Why don't we do this in other cities? I don't know…
Dinosaur Jr. :: Farm – Farm is like 1+1=2 – a simple formula, but god damn it – it just works! Every single time! Sounds even better when played at 11.
Future of The Left :: Travels With Myself and Another – Future of The Left's stage banter alone is more entertaining than most records I hear, so when it comes to their actual songs, no contest. You need this record more than it needs you.
Harlem :: Free Drugs – I haven't heard too much talk about this record, which is strange because 'free drugs' is kind of hard to ignore.
The Horrors :: Primary Colours – I could never have predicted that this record would be on here, but any band who decides to change their sound so it is closer to the Chameleons automatically wins. The Chameleons rule (obviously), and I must say, so does this record. Well done chaps!
Isis :: Wavering Radiant – Probably the best start-to-finish listen I've heard all year. Give yourself an hour alone, and give yourself to this record.
Sunn O))) :: Monoliths & Dimensions – Sometimes you just need something heavier. Best make sure that it is good.
Thee Oh Sees :: Help – You know when you see a beautiful girl dressed in ugly clothes, and you think to yourself "yeah, yeah i guess so, but…" – well, that is how I felt about so many of John Dwyer's jams over the years. If I could have just slipped some of those jams out of their high gain stockings, well sir! Anyway, Dwyer & Co. finally let you hear the instruments and melodies cleaner and clearer than ever before, and with spectacular results. Go team!
MP3: Japandroids :: The Boys Are Leaving Town
——————
+ Download Japandroids via eMusic's 25 free MP3 no risk trial offer
———————————————————————————————————————————————