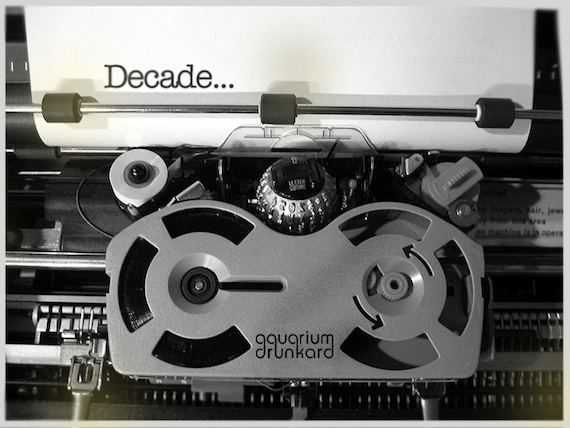 What is it that makes us want to deconstruct art by units of time? Lists. We love making them. We love arguing over them. And here, on the verge of a new decade, we're in a position to do the same again. What were the best albums of the past ten years?
Here at AD, we started talking it through and decided we weren't going to add to the cacophony of lists being put out by various music pubs. There are enough of those. Since the beginning of October, Monday through Friday, we have been featuring posts detailing our favorite albums of the decade. Now with three weeks left in the last year of the first decade of the new millennium we are ramping up–highlighting our absolute favorites.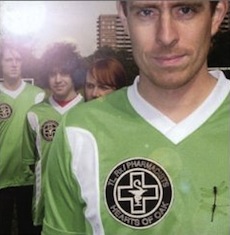 We're firmly into December now, nearing the end of our Decade countdown, and that means you're getting the absolute cream of the crop, our very favorite records of the past ten years. And while I don't have the emotional connection with Ted Leo/Rx's Hearts of Oak that I enjoy with–well, with a handful of records yet to be named, I can say that there's probably not a record from these years that I've enjoyed more than Hearts of Oak.
You can pin it all to Ted Leo's guitar, and maybe even to its tone. There's something about the way Leo's riffs growl — the way they crank and roll — that makes listening to songs like "Where Have All the Rude Boys Gone" feel like hearing music for the first time. The guitars are clear and chimy, but aggressive — punk rock speaking at a reasonable volume.
Leo is often filed as a leftist punk rocker, and Hearts of Oak was originally released by punk stalwart Lookout!, but that categorization seems a bit unfair to me. This is just straight rock 'n' roll music, played with an edge, meant just as much for dancing as it is for social change; I may be exposing myself here, but I didn't even notice the record's political leaning until Pitchfork mentioned it in their decade-end list.
Really, though, it's all about the groove–the way Leo speeds over Dave Lerner's distorted bass in "Ballad of the Sin-Eater", the warm slush of Dorien Garry's organ in the still-great "Tell Balgeary, Balguary is Dead", the kicked-to-the-curb guitar solos in "I'm A Ghost" and Leo's bright blasted vocals pushing serious melody over it all. These melodies still stick, still haven't lost their pop, years after I first heard them. In fact, I'm still so satisfied with Hearts of Oak that I have yet to really get into any other Leo record: not because they're less deserving, but because this one still doesn't feel worn out.
In my mind, some rock bands play in bars in the middle of the afternoon, with the windows thrown open and people drinking in the sunshine; some bands are too good to be hidden, tucked into the end of the day as if the daylight will expose some flaw, some inability in the music to be enjoyed without the pensive sleeves of night. On Hearts of Oak, Ted Leo and the Pharmacists lay all that to waste, playing a sound that's joyful even when it's pissed. This, friends, is daytime rock 'n' roll. words/ m garner
MP3: Ted Leo :: Where Have All The Rudeboys Gone
MP3: Ted Leo :: The Ballad of the Sin-Eater
———————