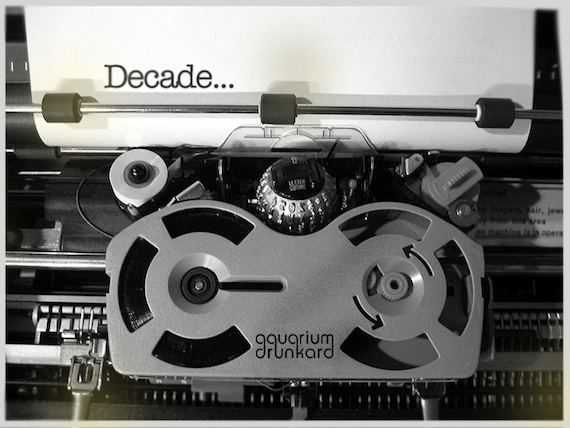 What is it that makes us want to deconstruct art by units of time? Lists. We love making them. We love arguing over them. And here, on the verge of a new decade, we're in a position to do the same again. What were the best albums of the past ten years?
Here at AD, we started talking it through and decided we weren't going to add to the cacophony of lists being put out by various music pubs. There are enough of those. Since the beginning of October, Monday through Friday, we have been featuring posts detailing our favorite albums of the decade. Now with three weeks left in the last year of the first decade of the new millennium we are ramping up–highlighting our absolute favorites.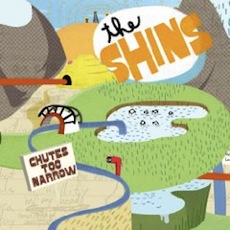 Frame of reference is probably a good tool no matter what you're describing, but it's particularly apt when looking at the Shins' nearly flawless Chutes Too Narrow. In the early part of the decade, music was settling into a bit of a back to the basics, lo-fi and garage renaissance (whose lasting effects are obvious and pervasive). At the time, anything but sturdy, grounded interpretations of the genre could have seemed thin, begging for more, like a watered down soup desperately in need of less water and more salt. Yet Chutes' airy, lo-fi-lite landscape emerged confidently, rather than being drowned out by its contemporaries who remained closer to the form.
Maybe it's prudent, as well, to explain that the Shins' sophomore album isn't simply "indie pop." Pop? Definitely, yes. But it is indeed a cousin to its lo-fi brethren and to the band's also impressive lower-fi (than Chutes) debut, Oh, Inverted World. Chutes' decidedly cleaner take, with mere accents of reverb and fuzz, keeps in touch with its forebears, but does quickly leave home. This could've caused a predicament, only because a purely pop record is automatically detached from some comparison by genre alone. While genres or tones akin, even in mild textures, bring to bear some juxtaposed measurement.
Because of Chutes Too Narrow's dexterity, it doesn't have to stand up to its contemporaries, nor its predecessor, even if it draws in small bits from them. That is, it isn't salty, nor does it require any salt. It mostly eschews some of the overcast qualities of Oh, Inverted World, both in production and content, serving up ostensibly upbeat songs and more focused guitar, making the album in general rather boisterous, a far, loud cry from "New Slang" and "Caring is Creepy." The vocal melodies–much lauded by critics and fans alike six years ago–are the clear high points on the album that deserve credit again, no matter how many times they've been mentioned before. They're the primary source of substance here, and more importantly, they sound excellent. In their few moments of absence, as in "Mine's Not a High Horse," instrumental melodies adroitly step in with a six-string over fluttering percussion. The only real departure from this fuller experience is the record's closing, "Those To Come," a marvelously delicate song that could've been lifted from Oh, Inverted World, if, like the record itself, some of the fog was lifted with it. It's also maybe the closest explanation of why the Shins first two records resonated so soundly with listeners. With the revelation of Chutes Too Narrow, they had created two distinct experiences within a unified identity. In doing so, they managed to separate themselves from themselves, possibly more important than separating themselves from anyone else. In can take a band a career to do that sort of thing. It took the Shins just one record. words/ j. crosby
MP3: The Shins :: Mine's Not A High Horse
———————