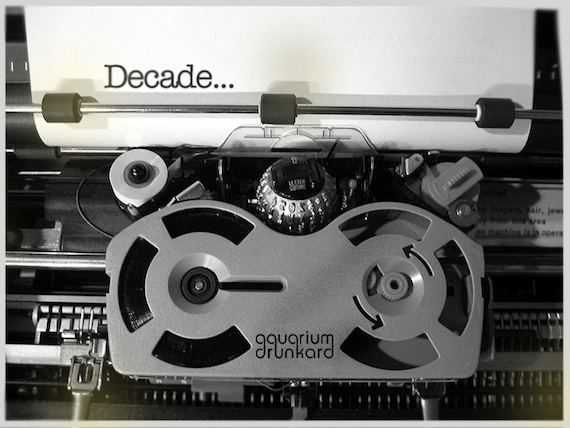 What is it that makes us want to deconstruct art by units of time? Lists. We love making them. We love arguing over them. And here, on the verge of a new decade, we're in a position to do the same again. What were the best albums of the past ten years?
Here at AD, we started talking it through and decided we weren't going to add to the cacophony of lists being put out by various music pubs. There are enough of those. Since the beginning of October, Monday through Friday, we have been featuring posts detailing our favorite albums of the decade. Now with three weeks left in the last year of the first decade of the new millennium we are ramping up–highlighting our absolute favorites.
_____________________________________________________________________________________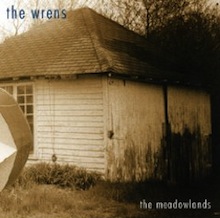 The Wrens played our SXSW party last March. The joint was packed. The buzz in the air was tangible. The fans were hungry and the band more than delivered. But the question remains: when can we expect another album? But this is not a new question, far from it. In fact, the Wrens self-penned motto (see their website) is "Keeping folks waiting…since 1989."
The Meadowlands, universally adored by fans and critics alike, was released in the way back of 2003. It was preceded by Secaucus, which itself came out in 1996. Noticing a trend here? Even more curious than the question of when will the next LP drop is that of how it will sound. If the sonic jump from the last notes of Secaucus to The Meadowlands is any barometer, the Wrens next album could be vastly different.
Listening now, 7 years after its release, The Meadowlands feels dated, and not in a pejorative way (as it very much holds up), but in a way that feels intrinsically tied to the early '00s. This is fifty six minutes of literate, guitar driven 'indie rock'.   And while that may now be a fairly ubiquitous descriptor, 'indie rock', dubious as it may be, did at one time have a sound, one that began in the early '90s and lasted until around this album. It's the sound I hear when I put on this record: the production, the tones, guitars, vocal phrasings, everything.
An allusive album, a cursory listen won't do as there is a lot happening within The Meadowlands thirteen tracks. The initial spin doesn't even begin to scratch the surface. I speak from experience. When friends began championing this disc upon its release I found it unremarkable — until I spent 4 or so hours with it on a road trip. The Meadowlands is an album you have to let seep in/get under your skin. Afterwards you'll wonder how you ever missed it in the first place. I did.
MP3: The Wrens :: This Boy Is Exhausted
———————
+ Download The Wrens via eMusic's 25 free MP3 no risk trial offer
———————————————————————————————————————————————