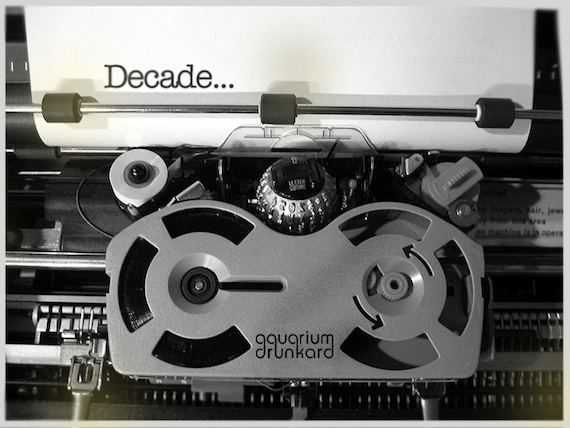 What is it that makes us want to deconstruct art by units of time? Lists. We love making them. We love arguing over them. And here, on the verge of a new decade, we're in a position to do the same again. What were the best albums of the past ten years?
Here at AD, we started talking it through and decided we weren't going to add to the cacophony of lists being put out by various music pubs. There are enough of those. Since the beginning of October, Monday through Friday, we have been featuring posts detailing our favorite albums of the decade. Now with less than two weeks left in the last year of the first decade of the new millennium we are ramping up–highlighting our absolute favorites.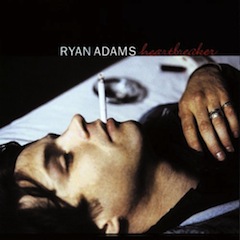 When Heartbreaker opens with a light-hearted $5 bet on Morrissey and the bouncing testimony of youth "To Be Young," it's easy to think you might be strapping in for a loud joyride through Ryan Adams' head. But you would be wrong, and there's a quick giveaway that things are not as they initially appear. In that second track–the first song–Adams observes, "You were young and man you were sad / When you're young, you get sad / When you're young, you get sad, then you get high." Fun as "To Be Young" might sound, it's a preface to a down-tempo, emotionally fraught record. And it's autobiographical allusions can't be denied.
If you've been living in a soundless void for the past decade, then you're probably the only person who isn't at least marginally familiar with Adams' substance abuse problems, inconsistent live performances and at times tense relationships among the band mates. In short, Adams was young. (The first Whiskeytown record debuted when he was shy of 21, and he had three LPs under his belt before his solo debut, Heartbreaker, at 25.) And just as any youth trying to work their way out in the world, he experienced moments of sadness. And for him, well, he decided to get high.
While narcotic moments aren't explicitly present on Heartbreaker, save innocent reference (like above), confused, sensitive, nostalgic, self-deprecating and sometimes angry moments are. With a few exceptions, such as the defiant billy-blues "Shakedown on 9th Street," Heartbreaker is a thoughtful, melancholy dissection of the experience, and it almost always stays true to its titular sentiment.
Allegedly a product of a painful breakup, the record is much more than the same old dreary cycle of "what is, what if, why" that we all carry out after gut-wrenching episodes. It does address some of those natural reactions, but it isn't so specific that is separates the story from the audience. This isn't simply Ryan Adams' experience, even with "AMY" and "Oh, My Sweet Carolina" as personal reference points. This is a universal emotional decree, and any elements or names that feel distinct to Adams are really just symbolic of our own dizzying and sometimes frustrating onslaught of trying to figure things out.
The extremely painful "Come Pick Me Up" is a man–any man–who feels like he's been chewed up and spit out and begs for it to happen again simply so he can "have" once more. He sees plainly a toxic relationship, but can't get past the timeless struggle of loving something that's bad for you. And it's wearing him out. "Maybe you'll rest some time," he suggests with futility. "I wish I could," he laments, knowing that his overwrought torment isn't going anywhere. In slightly more defeated terms, he even admits as much to a friend, Sam, that he hasn't ever had, nor preferred, joyful moments, but damn, Sam, he does love a woman that rains.
Adams has always had a way with words, and maybe as true artists go, it's because of his affliction. Some years ago, legend had it that he had written or rough recorded a career's worth of songs, a practice, like getting high, that probably felt cathartic. You'd assume that such an outpouring was responsible for Heartbreaker, a combination of pain and melancholy that so tragically and magnificently knows who we are in our meeker moments. His output since then has never quite matched in quality, and it'd be a shame if sobriety and marriage–positive things, to be sure–inhibited his creativity. But you listen to a masterpiece like Heartbreaker, and hope that that mythical catalog one day reveals itself. You hear his heart breaking and keep giving the guy a chance a decade later, the chance maybe he was looking for back then, the chance maybe we've all looked for at some point in our lives.   words/ j crosby
Aquarium Drunkard is powered by our patrons. Help us continue doing it by pledging your support via our Patreon page.