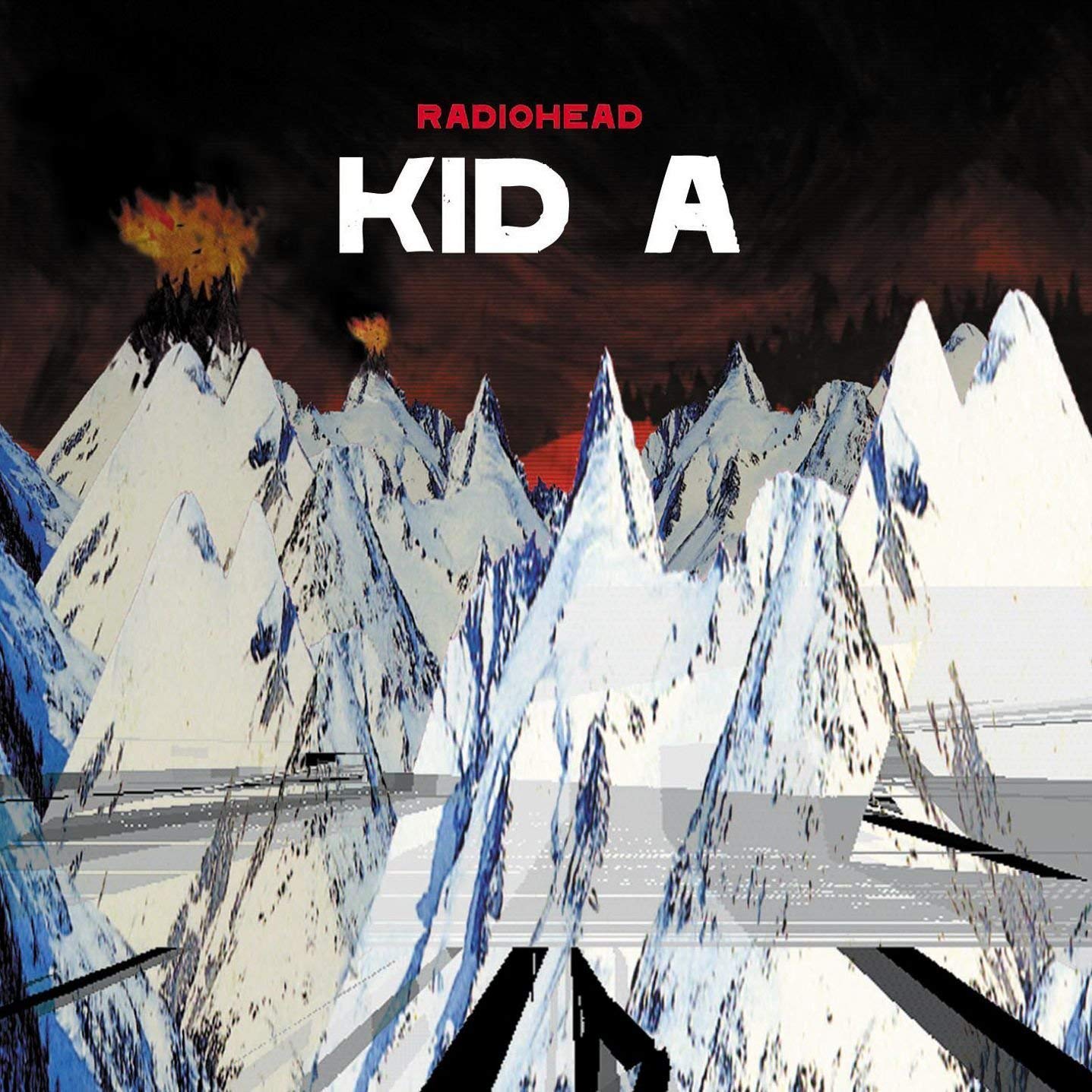 Radiohead's Kid A is advanced. You know this because you've listened to it. You know this because countless writers and critics and friends and foes have told you so. Dozens, maybe hundreds, of people who know more about the band than I do have spent countless hours in hopes of understanding the record and several more hours trying to condense their findings for you to read. And if you haven't read those–just a hypothetical, of course, because you have–then you've probably at least, more recently, seen this record headlining nearly every end of/best of/most/top list during the latter half of this year.
If this were a proper "review," I'd tell you about the new musical direction the band took, forgoing experimental takes with traditional instruments to mine traditional sounds with electronic production–the freeform jazz on "The National Anthem," the classical elements nearly everywhere. I'd probably tell you something about how it compared to music when it released in 2000. I'd probably also try to find just one "unique" insight to qualify or justify the review, only realizing later that the one insight had been made no fewer than 25 other times. I'd also probably not use the first-person to talk about it, because subjective as these things are, sometimes "I" think people who focus on how "I" feel come across as entitled, self-important and smug. And here's where I find myself in trouble. Because I can't tell you anything new about this, which means I'm certainly not qualified to tell you why you should listen to it from any sort of third-person objectivity, particularly when you've already (a) listened to it dozens of times (b) read dozens of opinions in the last few months as to why you should re-listen to it or (c) decided long ago that you're not a Radiohead fan and you don't really give a shit one way or the other. So, that leaves me one option: To explain why "I" like it.
I like it because it is, to me, how an album is supposed to work–without singles or highlights or peaks or valleys–but as a cohesive unit of impenetrable sound that feels as familiar as it does completely original. "Everything In Its Right Place" or "Idioteque," could perhaps be considered "singles" because they're popular or were placed in movies, but when I play Kid A front to back, those moments arrive seamlessly. I can distinguish them from other songs, yes, but I don't necessarily hold them above or below others. And unless I'm paying close attention, I don't even count the shifts in pace because they seem to keep me on pace with them. As "Idioteque" accelerates, I accelerate with it, like driving a car at 80 miles an hour and I'm sitting still the whole time. No matter how in control I feel, the vehicle, the music, is in control of me.
I like it because I prefer cold, wet days, and I feel like Kid A is meant to be played on those days. In the same way, Kid A feels to me like dusk, at the earliest, but more like nighttime. But I like it equally because, when it's hot and dry and sunny, I still like Kid A. It's as if those logic formulas or if-then statements or proof theories, which can generally be applied to any situation, become utterly meaningless, like the value for me can't be broken down into logic, because "If it's dark and rainy, then I like Kid A," but "If it's warm and sunny, then I like Kid A." There are records I love much more than Kid A that I can't necessarily say that about. (For instance, I prefer Rubber Soul at a specific time of day in somewhat specific weather conditions.)
I like it because it feels like every romantic notion I've ever had of traveling, like the visceral experience I felt like I wanted to have when I actually did travel–an experience of feelings and atmospheres rather than events. It feels like walking down the street alone. It feels like spinning into a crowded scene. It feels like sitting high above a city. It feels like being tucked away in a cavernous watering hole. It feels like the energy of women and men living their lives.
I like it because it felt advanced for me then, when my musical tastes were just as curious but unquestionably less mature. And I like it because here, 10 years later, at the dawn of a new decade, it still feels advanced to me. It reminds me that I'm curious and suggests to me that I'm not sure if my musical tastes will ever fully mature, or if I even want them to. Because maybe I'd rather them live in a constant state of flux, of growth.
Those are the things I can tell you about Kid A. I can't tell you whose influence is more important–Jonny Greenwood's or Thom Yorke's. I can't tell you how they created all of those sounds because, frankly, I don't know. I can't tell you, from a technical, musical standpoint, why this is being so universally and unapologetically fawned over. And I don't really even care. All I can tell you is that I think it is good. But I think you know that already. And that's all that even matters. words/ j crosby