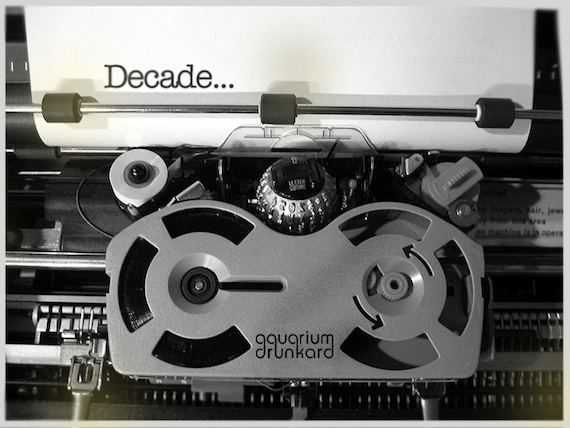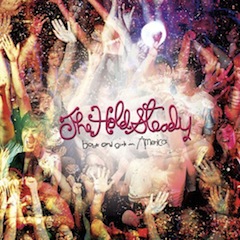 I'm not going to qualify anything here–it's tempting to get into a semantic argument about the differences between "best" and "favorite" records to explain why I think that twelve old-time rock 'n' roll songs spoke-sung by a broken Catholic is better than anything this decade by Radiohead, by Animal Collective, by Wilco (as much as I adore all three of those groups). Did Boys and Girls in America push music into uncharted territories? Did it change the way we think about rock 'n' roll, or culture, or politics? No. It didn't want to do any of those things.
And then, of course, for some of us, it did exactly that–and precisely because it didn't really try to. Any discussion of The Hold Steady has to include some sort of reference to Bruce Springsteen, so I'll get it out of the way by saying that, like Springsteen, Hold Steady frontman Craig Finn doesn't really give a shit how smart you think he is, or how innovative, and, like the Boss, he ends up seeming smarter for it. Boys and Girls in America exhibits this perfectly: not since the Replacements has being perceived as intelligent seemed so unimportant.
Which isn't to say that Boys and Girls is anti-intellectual, or that it's nothing more than a bunch of drinking songs. If it were, it would be no different from hundreds of thousands of other records that came out this decade. It's smart, but it doesn't really care about the fact that it's smart. When Finn rips from Kerouac and sings about John Berryman in "Stuck Between Stations", he's not doing it because he wants you to know that he knows those names; he's not even doing it so that you can go out and buy those books. He's doing it because he's telling you a story, and because the roads that story takes go through his characters' heads as much as they do their hearts.
That stuff's not really the point, though. To laud Boys and Girls in America as merely an achievement for those who're sick of letting their heads take over their hearts' territory is to miss the whole point. This is not a record that was made to settle any kind of intellectual or philosophical argument, save maybe to answer the question of why boys and girls in America have such a sad time together. If the album is about anything–if there's any metanarrative to it whatsoever–it's that rock 'n' roll is supposed to be fun, and that it should be played with the entire body: heart; mind; muscle; and, yes, soul.
Ah, soul. Soul in music can never be stylistic; in fact, I'm tempted to say that style and soul have very little to do with one another. Style has everything to do with self-consciousness, whether it refers to styled clothing or genre-based style conventions. When you're concerned with style, you are concerned with the way things look. Soul, on the other hand, seems to be something much deeper, more personal, and yet completely public. When a record has soul, it's because the artist has stopped caring about the way that she or he is perceived and is making whatever it is they want to make. A soulful musician–or person, or novel, or whatever–exists completely as itself, as it was designed to be. When you play with soul, you play the way you want to play; you are the way you were created to be. People are rarely this way. Records are sometimes this way.
In this way, Boys and Girls in America does all of those things I mentioned at the beginning of this piece. After Boys and Girls in America, new things began to seem possible, because we finally began to see them. Suddenly, you could write honestly about faith. You could write about baseball. You could write about a brand new Minneapolis as if it were the epicenter of America–and, hell, to the millions of us who don't live on the coasts, all those big Midwestern cities are our epicenters. All of a sudden, no one really had to be cool anymore, and we were all cooler for it. You could do all of these things so long as you meant them, and so long as you did them as well as you could.
I told you last week that I don't like being told that records can change your life, and that's still true. Boys and Girls in America, on its own, is a brilliant rock 'n' roll record–nothing more, nothing less. These ideas, these thoughts that I've just laid out–they existed all along, and they'll continue to exist and be true long after Craig Finn has put down his pen. But we'll always need people to tell us the truth, people who are unafraid to be themselves. Rock 'n' roll means well, but it can't help telling young boys lies. The truth is not as rare as we think.
"This song is about art, it's about love, it's about depression," Finn says, introducing "Stuck Between Stations" at a show in Brooklyn six months before Boys and Girls in America was released. Kubler is palming the intro while Franz Nicolay flirts out a few piano lines. Finn sputters a bit, catching his breath, and he grips the microphone. He continues, "It's about alcohol, it's about faith, and it's about everything else that's important to me and this band." And then Bobby Drake hits his snare drum, and the band falls into line, and everyone in the crowd jumps up and down. Sometimes–very, very, rarely–rock 'n' roll tells the truth. words/ m garner