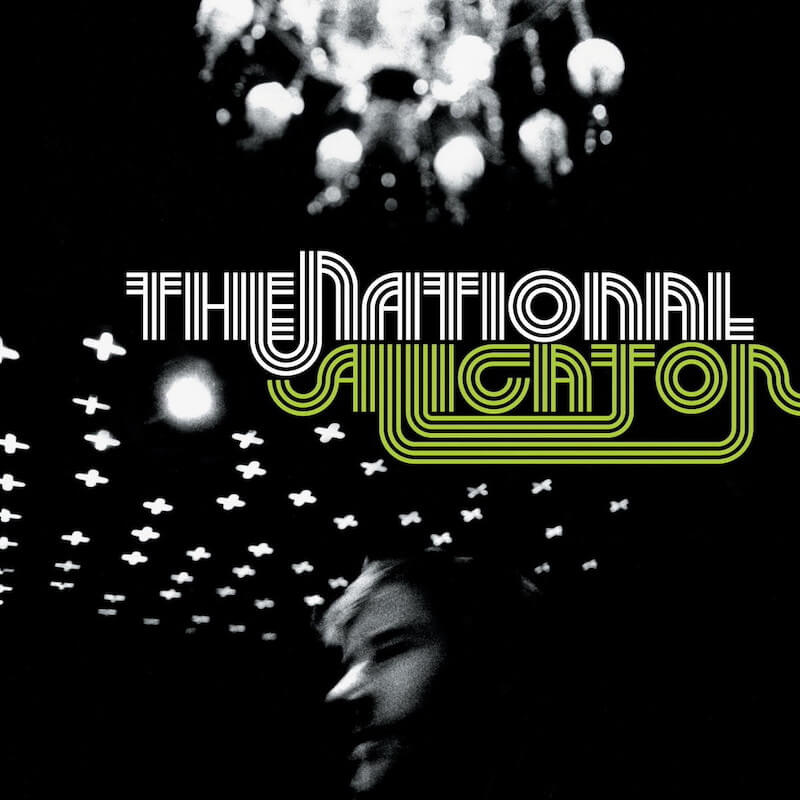 The National craft mood music. In the span of four albums and an EP they have created a niche of elegant and dark atmospheric rock bolstered by vocalists Matt Berninger's languid baritone and everyman poetics. These are the 21st century blues for those of us who grew up in the '80s. A world view framed by three decades worth of anxiety, mild paranoia, and disappointment — a vision fully, and flawlessly, realized on the group's third album Alligator.
"It went the dull and wicked ordinary way" sings Berninger on "Secret Meeting," the album's opening track, thus setting the tone for the next 48 minutes. It's this, Berninger's wordplay, residing somewhere between confession and stream-of-consciousness half remembrances, that define Alligator. Complicated relationships, stumbling into adulthood, late-nights, missteps, frustrations, uncertainties and insecurities — all part and parcel of the human condition, all on display throughout. It's these urbane blues that drew me in. It's these urbane blues that kept me coming back.
In my late twenties–at the time of its release–Alligator was highly relatable, felt incredibly personal and decidedly American. Like a number of the albums we've highlighted in our Decade series, Alligator tapped into the collective consciousness of the '00s post 9/11. In doing so it imbues an intangible, yet palpable, uneasiness; one residing just beneath the album's densely textured surface. This is not a carefree album, far from it, but one of alienation; one existing in and trying to adapt to this new 21st century America. This is an album concerned with one's place in the world on every level, both metaphorically and literally.   And at the same time Alligator is an album about escape; wanting to get lost in the "nearest famous city middle…where it's random, and it's common versus common." It's this duality, one striving for human connections while at the same time flirting with anonymity, that echoes throughout its thirteen tracks.
While it's true you do not have to intrinsically relate to an album to appreciate it, it's those you do that are often the ones that become your favorites; the ones you find yourself writing about five years later. The characters Berninger portrays here, I've either walked in their shoes at one time or shared some of their traits. For better or worse.
Above all else Alligator is very much a romantic album — and one with swagger. Darkly romantic, sure, but romantic nonetheless. It is blue cigarette smoke over sloe gin in a bar you shouldn't be at at 3 in the morning. It's the city at night as seen through the streaked windows of a yellow taxi cab. It's film noir. It's being wine-drunk staring at fading Christmas lights on New Year's Eve. It's the letters never sent. It's red lipstick on wine glass. It's Tom Waits. It's Chet Baker's trumpet. It's the tales of the everyday occurrences that make up our lives served with poetic license and a lemon twist.
Only the good shit. Aquarium Drunkard is powered by our patrons. Keep the servers humming and help us continue doing it by pledging your support via our Patreon page.