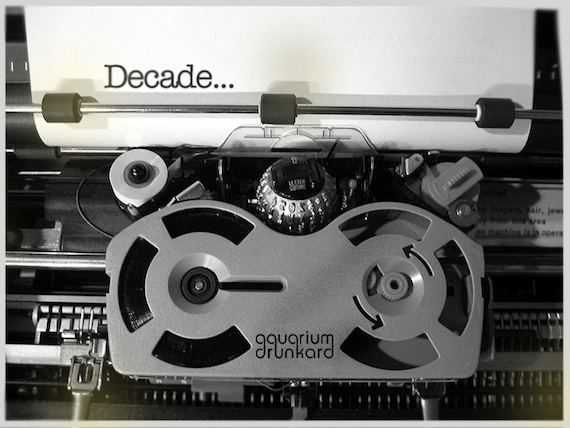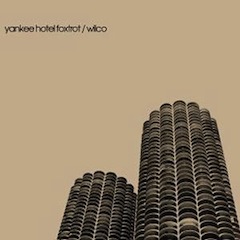 This is it—the final entry in our Decade series. Since the beginning of October we've been highlighting albums released over the past ten years that made an impression—that made a difference. While we could not possibly feature all of our favorites, we did get through a good amount before the clock ran out and 2009 gave way to the new decade. It's been an incredibly eye-opening experience revisiting these titles, some of which we hadn't listened to intently in years. Time and again, more often than not, the passage of time has only given way to an added gravitas to the works; something I was curious about before we began (i.e. would the albums now feel dated, uneven, faddish, etc). Its been enlightening and a hell of a lot of fun; as always thanks for all the great discussion in the comments.
There could be no more obvious a choice for AD's album of the decade than the record I in part lifted this blog's name: Yankee Hotel Foxtrot. This is without a doubt Wilco's masterpiece. In terms of their creative trajectory it was Wilco's game changer, and thus it changed the game for the decade itself. Its fingerprints and influence can be found all over the albums and artists that lie in its wake.
Completed in 2001, and finally released in 2002, after a much publicized ordeal with their former label, YHF has reached (with the help of a documentary, a book, and countless articles) near mythic proportions in rock lore in terms of the aftermath surrounding its creation. A great story to be sure, but one that has little to do with the contents found within the album's 52 minute, eleven song, frame.
Yankee Hotel Foxtrot is the story of a band in flux—creatively, lyrically, and interpersonally. Song structures were being torn apart, rebuilt and torn apart again; the lyrics were moving away from that of the previous three LPs and very members within the band were being replaced and added to. From a sheer transformative viewpoint the growth exhibited between A.M., their rural-leaning 1995 debut, and YHF is nothing short of remarkable. In six short years Jeff Tweedy, with the help of Jay Bennett and co., had steered Wilco from point A to Z all the while bypassing the majority of the remaining the alphabet.
Over the course of the past three months we've talked a lot about the tendency of truly great works of art to only slowly reveal themselves after a period of time. YHF is no exception, yet unlike some of the other Decade choices, it also rewards upon the very first listen. Not unlike, say, Pet Sounds, YHF is a layered and textured sonic milestone without sacrificing the hooks—the accessibility. It is underneath this, the easy familiarity, that lies an endless amount of terrain to explore. It is this that makes Yankee Hotel Foxtrot their masterpiece; it is this that makes it our favorite album of the past ten years.