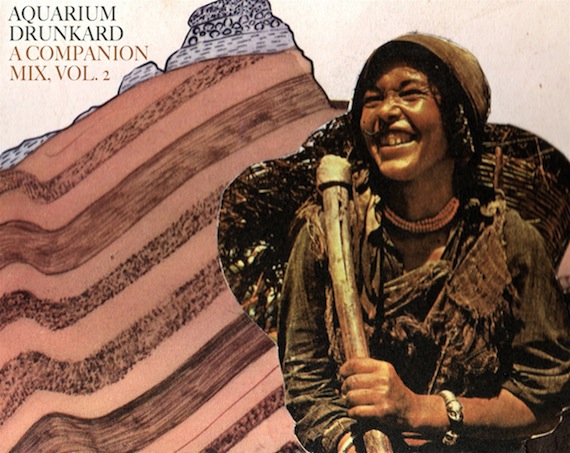 A mixtape. Some new, some old, some new(ish). This is the second effort to somewhat merge the weekly AD show on XMU with that of the blog proper. After the jump, check a selection of 15 tracks I've been spinning over the past few weeks. Simple jams for complicated times, ya'll. Just a small fraction of what I play, but a choice round up nonetheless representative of where my head's at January 2010. Volume 1 is still fresh; grab it here.

Download (Zipped Folder 64 MB): Aquarium Drunkard Show :: A Companion Mix, Vol 2
Tracklisting:
The Bicycles :: B-B-Bicycles
Dum Dum Girls :: Jail La La
The Sandwitches :: Back To The Sea
Atlas Sound ::   Doctor
Pet Politics :: The Ghost Mary And Her Friends
Dirt Dress :: An Introduction
Growlers :: Something Someone Jr.
Harlem :: Come Back Jonee
Hush Arbors :: Sugar Mountain
Alex Bleeker And The Freaks :: Animal Tracks
Indian Wars :: If You Want Me
Grass Widow :: To Where
Kindness :: Gee Up
Surf City :: Autumn
Ganglians :: Valiant Brave
———————
Previously: Aquarium Drunkard Show :: A Companion Mix, Vol 1
**art by our bestie in Harlem NYC, Jeremy Benson.
+ Download DRM free tunes via eMusic's 25 free MP3 no risk trial offer
___________________________________________________________________________________