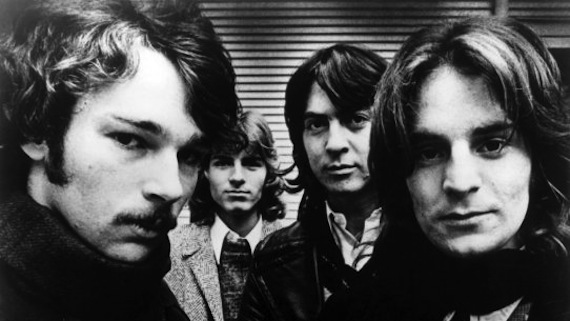 One of indie-rock's most important pioneers and songwriters died today. Alex Chilton, founding member of Big Star, died at the age of 59. It is especially sad given that Big Star was only two days away from a major performance at the South by Southwest music festival, but would be sorrowful regardless.
It's kind of hard to know what to say about the death of Alex Chilton. It's sudden and it's unexpected and tragic. Without him, it's hard to see how the 'college rock' branch of the indie family tree would have developed in the same way – he's the indelible link between the world of the Beatles and of R.E.M. The chiming guitars, the heart-on-sleeve vocals, the vision of pop music as something greater than its parts – all of this was honed across the three Big Star records. There's a reason that all three of those albums showed up in Rolling Stone's 500 Greatest Albums of all Time list.
I'm probably not alone amongst Big Star's younger fans in that I got into Chilton's music through the Replacements. I first heard them cover "September Gurls" on a bootleg and soon worked to hunt down the original artist, eventually snagging the 2-for-1 CD reissue of #1 Record and Radio City. It's fairly safe to say that my musical life hasn't been the same since.
While there are many parts of the Big Star oeuvre that I return to over and over, "September Gurls" is still at the top among many. And tonight, the lyrics' to Third / Sister Lover's "Take Care" seem especially poignant as well. Rest in peace, Alex.   words/ j neas
MP3: Big Star :: September Gurls
MP3: Big Star :: Take Care
————————
+ Download Big Star via eMusic's 35 free MP3 no risk trial offer
____________________________________________________________________________________