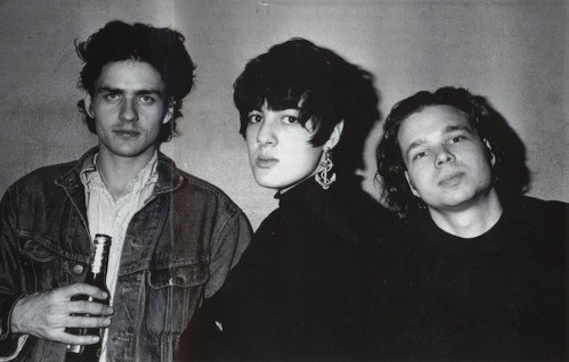 (Diversions, a recurring feature on Aquarium Drunkard, catches up with our favorite artists as they wax on subjects other than recording and performing.)
Being that Galaxie 500 were (for me) a key gateway band into a number of underground artists, I was especially interested in this weeks Diversions entry: Dean Wareham on 10 albums that inspired Galaxie 500. Not unlike the Velvet Underground before them, Galaxie 500's own influence has gone on to inspire countless artists since their split in 1991. Listening to their records now, two decades after the height of their career, the group were practically their own genre at the time. Hushed, crystalline, vaguely psychedelic post-punk that gave up next to nothing upon the first listen, only slowly unveiling itself to the patient.
March 30th sees the release of the deluxe reissues of Galaxie 500's Today, On Fire, and This is Our Music, which have been bundled with Uncollected, their legendary Peel Sessions, and their lone live record, Copenhagen. For Galaxie 500 fans this is a long time coming. Now how about the early LUNA catalog.
1. Rockin' and Romance by Jonathan Richman and the Modern Lovers.
2. Easter Everywhere by the 13th Floor Elevators
3. Music to Strip By – by Half Japanese. I loved Kramer's production on this Half-Jap album, surely one of the reasons we sought him out as a producer for Galaxie 500.

4. Bird by B.A.L.L. – We played a lot of gigs with this supergroup featuring members of Shockabilly and the Velvet Monkeys, featuring Don Fleming, Kramer, David Licht and Jay Spiegel (the Rummager).
5. Happy Nightmare Baby by Opal. The most exciting release of 1987, from the band, fronted by singer Kendra Smith, that later became Mazzy Star.
6. Sister Lovers by Big Star
7. Velvet Underground (1969) by the Velvet Underground. Damon and I discovered after one discussion of this album — concerning whether there was one or two guitars playing "I'm Set Free" — that we owned two different versions of it. He had the "closet mix" and I the Val Valentin mix. Or maybe it was the other way around.
8. Crazy Rhythms by the Feelies.
9. Combat Rock by the Clash.
10. Power, Corruption & Lies by New Order.
Two Galaxie 500 covers below. New Order's "Ceremony" off of On Fire and the Sex Pistols "Submission" off of the Peel Sessions originally released (officially) in 2005.
MP3: Galaxie 500 :: Ceremony (New Order cover)
MP3: Galaxie 500 :: Submission (Sex Pistols cover)
———————