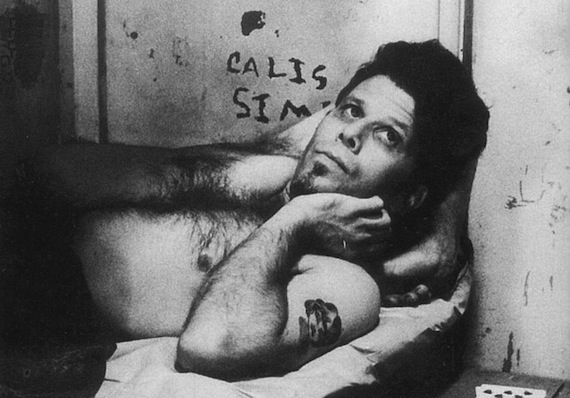 Jim Jarmusch and Tom Waits go together like, well, a shot bourbon and a glass of beer. But you already knew that. Back when I was still doing free-form radio, downtown, prior to the show on SIRIUS, I would occasionally air Tom Waits' riff (as DJ Lee "Baby" Sims) to John Lurie, from Jarmusch's Down By Law, that closes with the cellmate introducing New Orleans' own Earl King. I was reminded of this interplay a couple of weeks ago after posting Waits guest slots on Bob Dylan's radio show.
Revisiting the film, I think we need more Jarmusch and Rain Dogs in 2010. Someone should run on that platform; we've certianly seen worse. Until then, I leave you with this…
MP3: Tom Waits :: DJ Lee 'Baby' Sims   (Waits & Lurie)
MP3: Earl King :: Trick Bag
Only the good shit. Aquarium Drunkard is powered by our patrons. Keep the servers humming and help us continue doing it by pledging your support via our Patreon page.