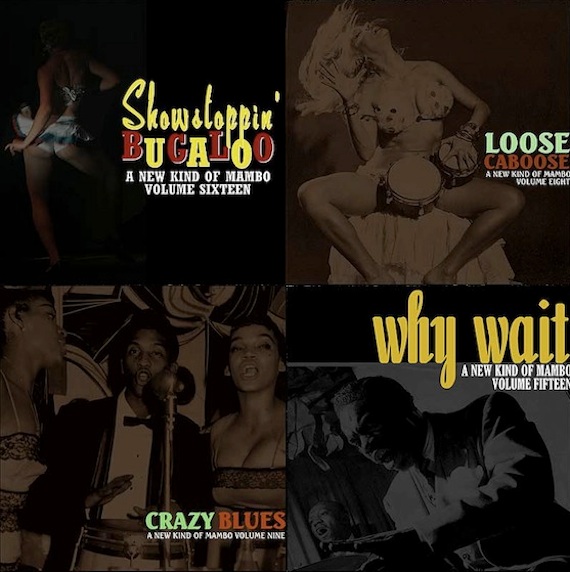 In 2010 it's all too easy to lament the state of the music industry, with its declining album sales, record store closures, etc.   I miss that stuff too, but also firmly believe that for non-complacent, hungry music lovers–for the heads with a sense of history–we are living in a very, very exciting time.
As I've stated multiple times in the past, the best compilations being released/traded these days are of the bootleg variety—read: the non-sanctioned ones. It seems in the last couple of years I am blown away, literally, every few weeks by another fan-curated collection ranging from obscure soul to regional post-punk. Often spanning multiple volumes, these, more often than not, are very high quality audio rips complete with artwork, detailed notes, photos and a sense of why the fan/curator loves the music in question so much.
I mention this, as a couple of weeks ago, I happened upon an nineteen volume (at time of posting) compilation over at the blog the Twilight Zone meticulously put together by a mysterious Johnny Q. The focus of the series is highlighting old r&b, soul, rock n roll, wavy gravy, blues, obscure garage and rockabilly that all shared a common love of the caliente beat. Eclectic and immeasurably cool, this series will no doubt soundtrack my summer. After the jump I'm linking to the original posts for each volume. Get on these before they disappear and a big High five to this Johnny Q.
In the comments: We've all have stumbled upon unofficial comps that have quickly become favorites. Please share your discoveries with the readers in the comments below.
A New Kind of Mambo: Volumes One Through Nineteen
+ "ROMPIN' RHUMBAS" A New Kind Of Mambo Vol. 1
+ "HAVANA HOP" A New Kind Of Mambo Vol. 2
+ "JUNGLE DREAMS" A New Kind Of Mambo Vol. 3
+ "HEY SENORITA" A New Kind Of Mambo Vol. 4
+ "MAMBO DIABLO" A New Kind Of Mambo Vol. 5
+ "TEQUILA SLAMMERS" A New Kind Of Mambo Vol. 6
+ "LOUISIANA 3 AM" A New Kind Of Mambo Vol. 7
+ "LOOSE CABOOSE" A New Kind Of Mambo Vol. 8
+ "CRAZY BLUES" A New Kind Of Mambo Vol. 9
+ "NITTY GRITTY" A New Kind Of Mambo Vol. 10
+ "SHUFFLIN' HUNGARIANS" A New Kind Of Mambo Vol. 11
+ "DYNAMITE AT MIDNIGHT" A New Kind Of Mambo Vol. 12
+ "GARAGE CHA-CHA-CHA PUNK UNKNOWNS" A New Kind Of Mambo Vol. 13
+ "TOO MUCH TEQUILA" A New Kind Of Mambo Vol. 14
+ "WHY WAIT" A New Kind Of Mambo – Vol. 15
+ "SHOWSTOPPIN' BOOGALOO" A New Kind Of Mambo Vol. 16
+ "MEXICALI BABY" A New Kind Of Mambo Vol. 17
+   LOVE CHARMS" A New Kind Of Mambo Vol. 18
+ "CHA CHA LA NEGRA" A New Kind Of Mambo Vol. 19
+ Download DRM free music via eMusic's 35 free MP3 no risk trial offer
____________________________________________________________________________________