(Sevens, a recurring feature on Aquarium Drunkard, pays tribute to the art of the individual song.)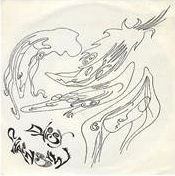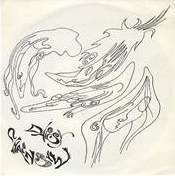 AD is spending the month of May looking at some one-hitters from the 90s; an age rife with overlooked "alternative" gems from the days of 120 Minutes and the just below-the-surface power-pop scene that was bursting with great music. Sevens takes a look at a handful of these singles.
You wouldn't know it anymore, but people of a particular vintage know how important a role MTV played in shaping, exposing and breaking music in its first 20 years of existence. This extended from the station's left-of-the-dial video shows (120 Minutes, Headbanger's Ball, Alternative Nation, Yo! MTV Raps, etc.) into their stabs at more traditional programming. And for me, nearly as important as those video shows was Beavis and Butt-Head. My first exposure to Pavement, the Butthole Surfers and even Wilco came through the video watching segments of the show. But so did my first exposure to some bands who would be as momentary as those others would become legendary.
Daisy Chainsaw was a British band who should have fit in nicely amongst the raucous noise of the early 90s. With caustic, slinky, punk guitars under-girding the perversely naive vocals of singer Katie Jane Garside, the band built a pretty decent buzz following their debut EP. It was 1992's full-length, Eleventeen, that would net them their best known song and video.
"Love Your Money" gleefully revels in a howling maelstrom of anti-pop sentimentality. The song has a hooky verse and chorus that do nothing but celebrate the singer's love of another person's monetary possessions. In this sense, on the heels of the decade of greed, it seems a sneering ironic embrace of the concept, an idea that had been aped elsewhere (see the Wonder Stuff's "It's Yer Money") in similar and recent fashion. But there's something addictive about the song's narrator and her admitted avarice. It's hard not to like someone so unabashedly and truthfully materialist. At least you know what you're getting into from the start. words/ j neas
MP3: Daisy Chainsaw :: Love Your Money
———————
+ Download Daisy Chainsaw DRM free via eMusic's 35 free MP3 no risk trial offer
____________________________________________________________________________________