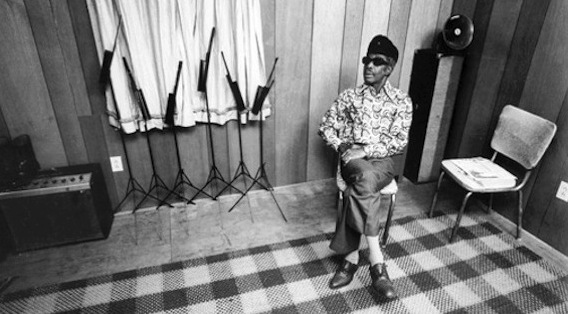 (Diversions, a recurring feature on Aquarium Drunkard, catches up with our favorite artists as they wax on subjects other than recording and performing.)
Musically, Brits absorbing American influences and selling it right back to us is nothing new. See: the Rolling Stones, the Animals, Peter Green, Billy Childish etc.     Most Americans are either a) too close to the very art that sprang up in their backyards to notice, or b) just don't care. Collectively we, as Americans, remain willfully oblivious. But London's Jim Jones Revue care; they care a lot. While a growing number of stateside musicians are busy beating on pots and pans, navel gazing, while trying to elicit sounds from their Macbooks, Jones and co. are killing audiences nightly. With a set that would raise the ghost of Jerry Lee Lewis (if he were dead), the Revue is a raw, primordial romp through the annals of American soul, country, r&b and gospel. Below, Jim Jones waxes on going to the well—hitting the Source.
MP3: The Jim Jones Revue :: Hey Hey Hey Hey
____________________________________________________________________________________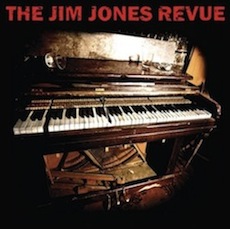 The '50s are the crossroads where Blues, Country, Jump Jive Jazz and Gospel music, all began jerking off over the same centerfold. Also, importantly, where music of different cultural backgrounds (specifically black & white) came together. The result of a collective conscience, or unconscious, something to do with the climate of post Second World War USA? … Whatever it was; common thought, desire and direction, paths crossed and Rock n Roll became reality, and ultimate truth!
Not something that happened overnight — it had been building from as far back as the '20s, with small drops here and there until the '40s, when artists like Roy Brown and Big Joe Turner were pointing the way with songs like 'Good Rocking Tonight' and 'Roll 'Em Pete' (respectively). You could also feel the groove coming together on records like Jack Guthrie's 'Oakie Boogie', Hank Williams' 'Move It On Over' and Wild Bill Moore's 'Rock And Roll', but it was in the 1950's that the recipe was refined.
The R n R sound was pretty much there by the time Lloyd Price recorded 'Lawdy Miss Clawdy' (b/w "Mailman Blues") in 1952. From there, it's just a skip and a jump until Arthur Crudup's 1946 'That's Alright Mama' was re-recorded by Elvis Presley in 1954, adding hillbilly and western swing flavors… When Robert 'Bumps' Blackwell was hired in 1955 by Art Rupe, as arranger and producer for Specialty Records, he took a young Little Richard down to New Orleans and it was there in J & M Studios that the true, piano driven Rock n Roll was defined!
Please excuse the second rate history lesson. Personally, I don't really give much of a fuck about what came first and who invented what! What I am interested in is how the different roots styles converged for a short period and gave birth to another element … It's cool to hear the different little strains and DNA sequences and see how they fit together. There's something indefinable in there amongst all that, that's very special to me. There's a ton of great stuff from all over and up and down the Mississippi, but New Orleans features highly and I love to listen to the piano stuff from that area … rock & roll or not.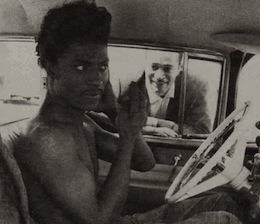 Little Richard would perform at places like the Dew Drop Inn, sometimes in drag as 'Princess Lavone'. The idea of this flamboyantly dressed, young, gay black man, wearing makeup, pounding a piano and screaming about sex in mid '50s New Orleans (a highly racist environment) is an inspiring image. In these clubs you could also find another favorite of mine, Bobby Marchan, who sang with Huey 'Piano' Smith & The Clowns. Bobby would also sometimes perform in drag as 'Roberta' (apparently very convincingly!). An awesome group to listen to, the Clowns are distinctly New Orleans; and have a beautiful groove. Interestingly, a young James Booker, also from that area, would replace Huey Smith on the piano whenever the band went out on the road. It's easy to hear the musical connection when you hear Booker's 'Open Up the Door' …
The list and the legacy is long, but I think it would be somehow inappropriate to shoot the shit about New Orleans piano without at least a mention of these guys:
Videos: Fats Domino :: When My Dreamboat Comes Home ++ Eddie Bo :: Our Love Will Never Falter ++ Dr. John :: The Night Tripper ++ Allen Toussaint :: Louie ++ Professor Longhair :: Hey Little Girl ++ Allen Toussaint plays ProfessorLonghair
+ Download The Jim Jones Revue via eMusic's 35 free MP3 no risk trial offer
____________________________________________________________________________________