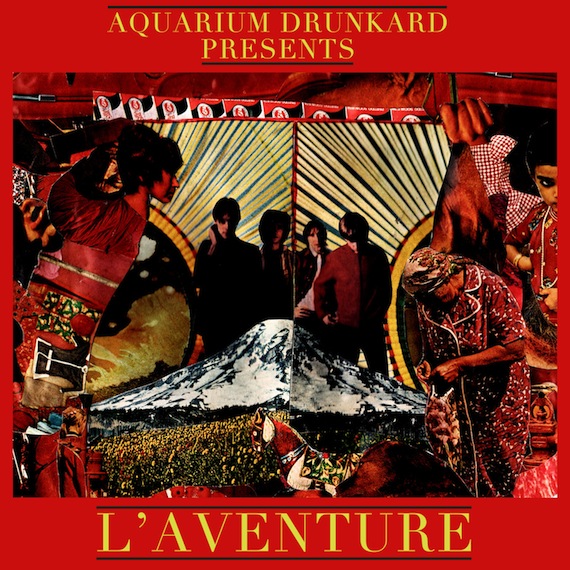 Last year Aquarium Drunkard released RAM On L.A. — a local music compilation featuring eleven Los Angeles artists each covering a track off Paul McCartney's 1971 LP, RAM. Today we're following that up with L'Aventure — a local music compilation featuring eight Los Angeles artists paying tribute to Television's sophomore LP, Adventure.
Like its predecessor, L'Aventure is an attempt to capture, if only for an instant, a slice of what is happening musically in L.A. in 2010. Or more specifically, it's an attempt to highlight eight Los Angeles artists that have individually caught my ear over the past couple of years. By no means all encompassing, L'Aventure is a great jumping off point for those interested in the diverse landscape that is L.A.'s music.
Why Adventure? Why now? Like RAM, the album is used as a template—as a cohesive force—bonding these, at times, disparate artists together. A post-punk landmark, Television's debut, Marquee Moon, tends to garner most of the adulation. It's follow-up, Adventure, is now a classic album in its own right that seems to regularly get lost on the mix. In short, it is time for a reevaluation—perhaps this is the beginning of that conversation.
Available as a free high-quality download (FLAC and/or 320kbs mp3), we are encouraging those who have the means to donate to the Los Angeles based Silverlake Conservatory of Music. 100% of all donations go directly to the conservatory. Huge thanks to the artists who generously donated both their time and talents to this project. Artwork by Jeremy Benson, layout by Ben Kramer.
Download: L'Aventure :: A Los Angeles Music Sampler – 2010
The Players: The Henry Clay People :: Glory, Foreign Born :: Days, The Happy Hollows :: Foxhole, Local Natives :: Careful, The Deadly Syndrome :: Carried Away, Imaad Wasif w/ Lykke Li :: The Fire, Dirt Dress :: Ain't That Nothin', The Growlers :: The Dream's Dream
Aquarium Drunkard is powered by our patrons. Keep the servers humming and help us continue doing it by pledging your support via our Patreon page. Only the good shit.