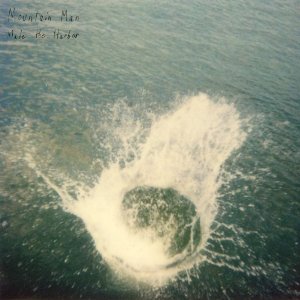 There's a rolling highland, green as it is unceasing, billowing like yeast in and out of a stand of sugar maple and yellow birch. The dense wood tapers to a thicket lining before a velvet grass thins it out. At the base of a quiet knoll, an indistinguishable one of many, sits a modest timber-frame cottage with mossy rocks stacked to its shingles on one side. Smoke is quickly swept from a chimney into a brisk air that scurries through the glen, and as the whistling wind passes, it makes the faintest call, transforming for a moment into a woman's voice before it sails on. This finite, fleeting moment, where the transmuted wind harmonizes with its surroundings, is Mountain Man. Maybe it's the Emerald Isle. Maybe it's their home state of Vermont. Maybe it's neither of those places. But that's how it feels. That's how they feel.
In fact, Made the Harbor, the trio's debut, could embody any number of musical ideals–warm southern folk, pensive New England odes or soft Celtic hymns–a surprisingly expansive imagery for such a spare ensemble. Just three voices gliding in and out of each other over an acoustic guitar, this is as minimalist as the recent-years folk revival has gotten. But the range, easily overlooked to start, can't be denied.
"Honeybee" recalls an Irish traditional trimmed of the fiddle and accordion's velocity, while "Babylon," an abridged Psalm 137, summons the resounding canticle of a stone church. And like something out of O Brother Where Art Thou?, "How'm I Doin'" is a baptism of sirens. A little cleansing might be in order after "Sadie Doreen, the hottest gal down in New Orleans," has "two little drinks" and begs, "Please, Mr. Moon don't you tell on me," as she gazes upward through a tree in her stuttered stupor. With the question at hand, she's looking for repentance possibly, possibly guidance.
Made the Harbor's frequent congress with nature is something of a bucolic benediction. Indeed, you'll often find a song's protagonist departing manmade confines for a pastoral, and seemingly more comfortable, surrounding. For instance, first sitting idly at a back stair, the "Animal Tracks" refrain brings commune as they wander from home: "The sweat will roll down our backs / And we'll follow animal tracks / to the tree in the woods and the hole in the leaves / we'll see / the bright baby eyes of the chickadee."
This is something of a Barry Lopez or Wendell Berry aesthetic, where simply the examination or discussion of man's (or woman's, as it were) place amidst nature somehow spiritualizes or philosophizes it. No explicit appreciation is named, but the focus on it amplifies its import. Maybe that's looking too closely. Maybe this isn't there intent. After all, we know folkies are wont to cling to imagery too closely, often without rhyme or reason, and their focus on harmonies can be stronger than their focus on meaning. And if that's the case, then maybe Made the Harbor really is as simple as it sounds. Or maybe it doesn't matter what the artist means if that's what it imparts to the listener, if that's how it feels. words/ j crosby
MP3: Mountain Man :: How'm I Doin'
———————
+ Download Mountain Man via eMusic's 35 free MP3 no risk trial offer
____________________________________________________________________________________