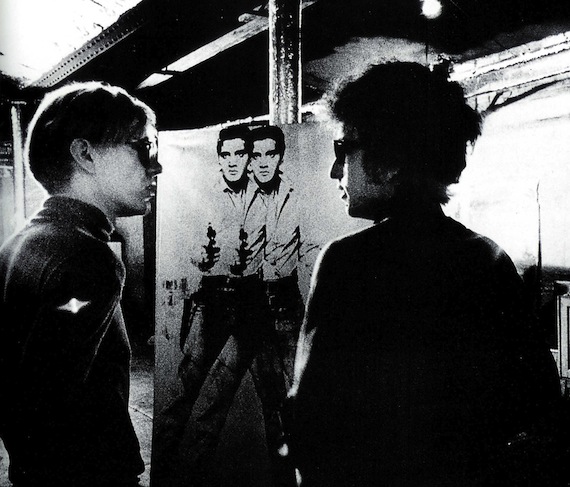 "I was thinking that night about Elvis, the day he died. Just a country boy that combed his hair, and put on a shirt his mother made and went on the air.   And he shook it like a chorus girl. And he shook it like a Harlem queen. He shook it like a midnight rambler, baby, like you never seen." – Gillian Welch (from Time The Revelator)
Like Gillian Welch, above, I too was thinking about Elvis—whose 33rd death anniversary was last week (August 16, 1977). As entertainers go they come no more iconic than Presley; which, really, is always a double-edged sword. For those of us who grew up in the 1980s, my peers and I were bombarded with the media/merchandising flood of post-death Elvis; much of it capitalizing on Presley's final days. For many years most of what I knew of the man was culled from grocery store "Elvis Lives", magazine rack, lore and late-night talk show jokes, coupled with the images of jumpsuits, sunglasses and karate moves. While I could certainly appreciate the kitsch factor, at the time Presley seemed more a bloated clown figure from the previous decade than a seminal rock & roll instigator.
It wasn't until sometime during college that I finally got it and was able to get past the facade and really hear the music for what it was. My aunt loved his gospel records and I remember as a kid her describing Elvis's voice as "honey-throated." Years later I finally understood what she meant.
Here is an old favorite; the spectral "Blue Moon" found on Elvis's Sun Studio Sessions.   Haunting.
MP3: Elvis Presley :: Blue Moon (Sun Session)
——————
+ Download Elvis Presley's Sun Sessions via eMusic's 35 free MP3 no risk trial offer
____________________________________________________________________________________