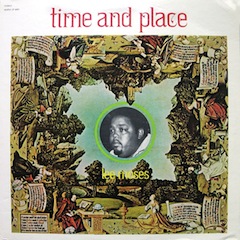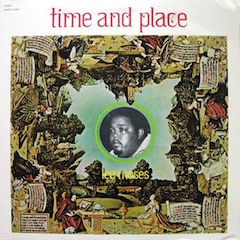 As I mentioned last month, that early 70s Tony Owens collection I discovered in June inspired me to pull from the old soul and r&b stacks a bit more than usual. So, thanks Tony. As such, a good number of these records have been working there way more frequently into my standing, weekly, DJ gig at a little cantina here in Silver Lake; in particular Lee Moses Time And Place.   I mention this, in part, as the Moses inclusions tend to bring out the curious, leaving their bar-stools, walking up to ask what is spinning.
Like any genre, in any era, you have your lost artists and records. In terms of early 70s soul, Lee Moses' Time And Place satisfies on both counts. An Atlanta native, Moses ventured to New York City to make his mark, ultimately cutting various 45s and an LP.   The most recent reissue of Time And Place collects, along with the original LP, 14 bonus tracks culled from Moses various sessions.   Distinctively gritty and raw, the collection feels innately homespun in a way that at times eclipses the more produced sides of Moses contemporaries. A powerful vocalist, Moses interweaves and incorporates soul, gospel and rock & roll into his own idea of rhythm and blues. The results are a powerful testament to Moses inclusion into the ranks of the great southern soul singers of his generation; Otis Clay, Baby Huey, James Carr, Wilson Pickett and, of course, Otis Redding.   For those with even the slightest interest in the aforementioned, I really can't recommended this set enough.
Note: Included in the set are some choice covers, but below I want to highlight one in particular — Moses instrumental take on the Beatles "Day Tripper." To say this track rips would be a gross understatement.
MP3: Lee Moses :: Day Tripper
MP3: Lee Moses :: My Adorable One
——————
+ Download DRM free music via eMusic's 25 free MP3 no risk trial offer
____________________________________________________________________________________