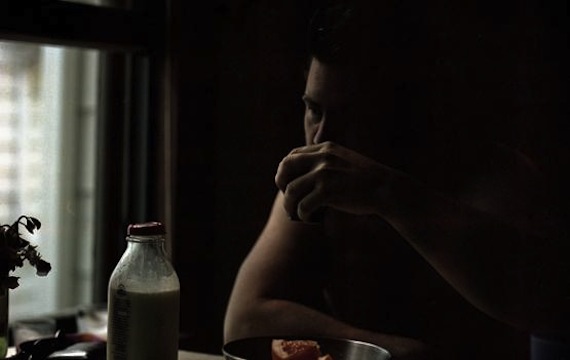 (Diversions, a recurring feature on Aquarium Drunkard, catches up with our favorite artists as they wax on subjects other than recording and performing.)
I have been writing about Ben Weaver as long as I've been publishing Aquarium Drunkard.   His music, and words, are comprised of the same grit that initially drew me in me to the works of Larry Brown, the late Mississippi author Weaver writes about below. Ben has a new LP out, Mirepoix And Smoke, via his home at Bloodshot Records; a record that once again pulls the listener into his world and doesn't let go. Below, Weaver waxes on his relationship with not only Brown, but that of Southern literature.   A lowride indeed.
____________________________________________________________________________________
I was 21 years old. Was living in a farmhouse in southern Minnesota. Up on a hill. Surrounded by rotated corn and soybeans. Used to sometimes climb to the top of the old windmill and watch the storms sweep the landscape.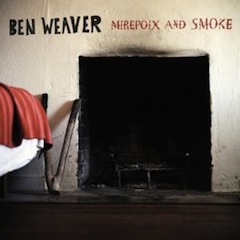 A few years earlier I had discovered the short stories of Rick Bass, who was originally from Texas, but at that time was living up in Montana by way of Jackson, Mississippi. His stories were quiet and magical, about the mountains and the south. His words and characters resonated, had a sense of wildness lived. More than other current fiction I had come across.
It was partly because I was naive and had a lot of ambition but also because I genuinely wanted to tell Rick how much his stories meant to me, that I wrote him a letter. Sent it to his publisher with a copy of what would have been my first and only cd at the time. A record called El Camino Blues. I never actually thought he would respond.
A few weeks later I had a message on my machine from Rick saying he got my letter and loved the cd. He said if I was ever passing through Montana to drop him a line. He lived in a small valley called The Yaak, way up in the north west corner of the state. About 5 and a half hours from Missoula, almost into Canada, almost into Idaho, but still in Montana. Turned out I was booked for some west coast shows and would be playing Missoula in a few weeks. I called Rick and said I would be coming through.
More after the jump…..
I remember driving up from Missoula, reaching the small town of Troy on highway 2.   Just north of there, turning off onto the Yaak River Road. The Larch just starting to gold. The lodgepole pine, skinny knees on the hillsides.
Rick set me up in a friend's tee-pee on the Yaak River. The second day I was there we went for a hike up a mountain. He had packed some cheese sandwiches. We were sitting on a rock, he was pointing out the many scalped patches from logging on an adjacent mountainside. He asked me if I had ever read Larry Brown? I hadn't.
Rick knew Larry from his time in Mississippi and spoke very highly of him and his stories.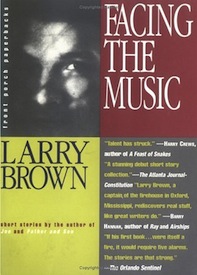 Upon leaving the Yaak, Rick gave me a copy of Larry's first book Facing the Music. Think I read it in a day and then wrote Rick for Larry's address, then wrote Larry, and he wrote back. I have more letters from Larry than anyone else.
Eventually I wound up on a tour that led me through Oxford, MS. I met Larry face to face and spent a few days there with him. He took me for my first lowride. This was his word for a long drive on back roads with a cooler of beer in the bed of the truck. Usually going real slow and talking. At first I thought it was a phrase I was suppose to know, by the tone in his voice and the frequency with which he used it to describe something he saw or thought about in his day. I have since confirmed with Larry's boys, that he invented the word. Lowride. He just said it like it was a word everyone else knew and used with the same regularity he did.
He took me out to Tula where he was born and where he was building a shack. He had a pond that he stocked with catfish and bream. He fed them dog food. Throw a handful out there and suddenly the surface would erupt with a rain of fish mouths. There was a story for every fence post. We would be driving along and Larry would say, "See that spot there," pointing to a clearing at the hitch of a holler, "That's where I set Fay walking out of the woods." There were bars like that, roads like that, fields, trucks, dogs, his stories were full of the living.
Larry introduced me to writers like Harry Crews, Flannery O'Connor, and Barry Hannah. I had read Faulkner before meeting Larry but it wasn't until after that first trip to Oxford that I started to understand the tradition, and see for myself how a story could relate so closely to a specific geography, a sense of place, and a person.
My awareness of Southern Literature and culture is limited, and what little knowledge I do have came almost entirely from things Larry talked about, recommended I read, or people I met through him. Most of the time I am embarrassed about my naive ambition and how unabashed I was back then, but when I consider the unlikelihood of a northern boy such as myself being fortunate enough to meet someone like Larry Brown on be half of a fan letter sent to Montana, I feel blessed. I hope to spread the term, lowride, into the northland, I hope to write songs half as authentic as Larry and Rick have written stories.
MP3: Ben Weaver   :: East Jefferson
——————
+ Download Ben Weaver via eMusic's 35 free MP3 no risk trial offer
____________________________________________________________________________________