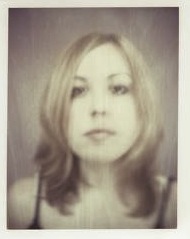 When you walk away from a band that Griel Marcus once dubbed "the best rock and roll band in America," people can get a bit antsy when you go almost completely off the radar for five years afterward. Yet, that's exactly what Corin Tucker did when Sleater-Kinney took a still-ongoing break in 2006. Her first solo record, 1,000 Years, came out earlier this fall.   AD spoke on the phone with Tucker about how much of a break she actually took from music, working with new musicians and instruments, being a parent in negotiating a record contract and how it feels to be big in Japan.
Aquarium Drunkard: It's been about five years between this album and the final Sleater-Kinney album. How active have you been, musically, in that interim?
Corin Tucker: Not very. I played a few benefit shows that were really the only things I did. I've mostly just been enjoying taking care of my family and being at home. I have a part-time job as well, so I stay busy.
AD: Was it mostly a case of just not playing out, or did you actually put the guitar down and not play for awhile?
CT: I really didn't play guitar for awhile, I'd say. Being pregnant with my daughter, I didn't play guitar at all. I didn't feel well. For like a year. [laughs] Just lying on the couch and doing what I had to do.
AD: Was that weird coming back to it? I'd imagine that's the first time you hadn't really been playing guitar since – when? – the first time you ever picked it up?
CT: Yeah. I was definitely rusty and would get frustrated. I think I always do best when I just play for a little while when I want to, you know, and just do it in short bursts. I really enjoy playing guitar and I think I'll always return to it.
AD: What about coming back to songwriting after that? Is there something different there? I've seen you say in other interviews that, lyrically, things have changed with different experiences over the past five years. What are the biggest differences there?
CT: Well, the themes might be different because I'm in a different place in my life, but I feel I write with the same process. I basically try and write in these little short bursts where I pick up the guitar, play for awhile and something will come to me and I'll try to record it quickly.
In that respect, the whole process of writing a song, to me, is pretty much the same, but I guess what I was trying to accomplish with this record was a bit different. I wanted to take those ideas I had, take my time with them and really complete a whole story with each song. I think "Thrift Store Coats" is a good example of that – of having this experience of a late fall day and hearing about two of my friends having lost their jobs. I had this flash, this moment, but I wanted to turn it into this whole story that painted a picture for people of what Portland, Oregon was looking like during the recession.
Continue Reading After The Jump….
AD: How did you end up working with Seth Lorinczi and Sarah Lund on this record? How did you know them and end up working with them?
CT: With Seth, he was the one who organized the Reading Frenzy benefit I performed at, and the Quails opened for Sleater-Kinney and I've known him through various people over the years. For the Reading Frenzy benefit, he and his partner played on a couple of my songs and I really enjoyed playing with him. I thought he arranged things really well, just kind of naturally was able to do that. Then we started bouncing ideas around about 'oh, what if we make a recording,' and 'how do we do that,' and Kill Rock Stars had said 'oh, we'd love to work with you,' so Seth and I started working on pre-production on those songs.
Once we'd been working for a month or so and had an idea of what we wanted things to sound like, we talked about getting a drummer involved and we both thought of Sarah because she's very deeply talented. She's also really multi-faceted as a percussionist. We were happy she agreed.
AD: Was there a lot of learning how to work with a different set of people in the studio? You've been working with the same set of people in that way for so long – were there growing pains in that respect?
CT: It was very natural, actually. It was really smooth sailing, I'd have to say. It was really well organized and Seth and I really talked and went over everything before we started recording. I thought it was good. Knowing everyone for so many years and having a lot of shared musical history really helped that process as well.
AD: Something that comes up every time you get interviewed, I'm sure, is the fact that you and the members of Sleater-Kinney have always referred to your break as a 'hiatus' rather than an ending. Did you ever consider taking these songs back to them?
CT: I really wanted to do something totally different and really wanted to do a real solo project that wasn't Sleater-Kinney. I think for me, it was something that was uncharted territory and just a totally different project. I wanted to use different instrumentation – acoustic guitar and piano – and I really enjoyed all of the different things that we did. Seth is an extraordinary bass player, too, and not only electric bass, but he played stand-up bass on "It's Always Summer" and it sounded terrific. That was definitely different that any band I've been in before.
AD: Were there ever label offers from, for instance, Sub Pop [the last label Sleater-Kinney was on] or other labels that were sniffing around and making offers? Was it a natural fit to go back to Kill Rock Stars?
CT: It was a natural fit to go back to them. They were the ones who offered and wanted to work with me. We really negotiated it. I said 'well, I'm not going to do a giant amount of touring. It's going to be a lot more limited that it was.' And they said 'that's okay; you can only do a handful of shows.' So we negotiated on what was going to work for everybody and they were flexible and I really appreciate that, being a parent who is trying to make a record.
AD: That sort of thing might have been a deal breaker for other labels, I'd imagine.
CT: Yeah, the standard label contract contains a pretty inexhaustible amount of record promotion. I think because of our long standing relationship, they know I'm a hard worker and I was going to a) make a record people would like and b) play some good shows behind it. I'm really happy that it worked out.
AD: You're heading to Japan in late November and early December. Is that something new for you, or was it great territory for Sleater-Kinney in the past?
CT: Yeah, it's great territory. Sleater-Kinney went over twice and had amazing experiences. I'm really looking forward to going back. Just really awesome, passionate rock and roll fans. I'm super excited to play there again.
AD: Long time fans of yours might wonder if you might play some older songs on this tour. Is that something you've considered, or do you think it would be ill placed?
CT: I'm only going to play new material on this tour. We've put in some fun covers and things for people, too, that really worked well on the west coast. We're doing an Au Pairs song, "It's Obvious," and a Pylon song, "Cool." They've been really fun to play. So, I think it's worked well and people have had a good time at the shows.
AD: You've been an active musician now for at least a decade and I know this is a hard question to answer about yourself, but do you think you see the legacy of your own work in any modern bands or artists?
CT: I think that is a really hard question to answer and I'm not sure I can really pick out, like, 'oh, there are 14 bands that sound like Sleater-Kinney.' I guess I'd hope that people are just inspired to do their own thing, take whatever inspiration they can get and translate it into whatever music or art or whatever thing they would be inspired to do. words/ j neas
Related: The Corin Tucker Band :: 1,000 Years
MP3: The Corin Tucker Band :: Doubt
MP3: The Corin Tucker Band :: Pulling Pieces
——————
+ Download The Corin Tucker Band via eMusic's 25 free MP3 no risk trial offer
____________________________________________________________________________________