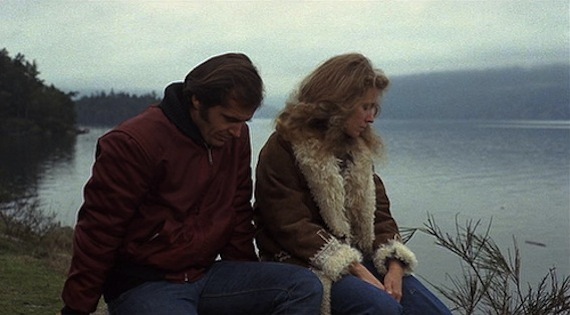 I am as big a Netflix advocate as you will find, yet I am also a collector of things; records, books, photographs, and, yes, films. When it comes to the medium of the DVD no one quite holds a candle to that of the Criterion Collection. A meticulous bunch, the company takes extra special care in the special edition films they release, not only technically, but editorially, framing each project around supplemental bonus features that often add a gravity to the original films themselves (e.g. audio commentaries by filmmakers /scholars, restored director's cuts, deleted scenes, documentaries, shooting scripts, early shorts, and storyboards). Casual film-goers need not apply.
I'll save you the paragraph fawning over 70s cinema as it has all been said before, and better, by others, save that, personally, some of my favorite films were spawned during this incredibly fertile decade. And if you follow this blog, I'm sure the same goes for you, too. Which brings us to America Lost and Found: The BBS Story (Criterion Collection). With a stateside release date of November 23rd the six disc set gathers up the films Head, Easy Rider, Five Easy Pieces, Drive, He Said, The Last Picture Show and The King of Marvin Gardens. Individually the films range in both notoriety and (subjective) quality, but taken as a whole they represent an intelligent sampling of the, experimental, counter-cultural, film jones that was running through Hollywood and beyond during the era.
Below is the original trailer for the wonderfully maudlin and bizarre Five Easy Pieces, along with the indispensable track "Don't Bogart Me" from Easy Rider.
MP3: The Fraternity of Man :: Don't Bogart Me (aka Don't Bogart That Joint)
————————
+ Download DRM free music via eMusic's 35 free MP3 no risk trial offer
____________________________________________________________________________________