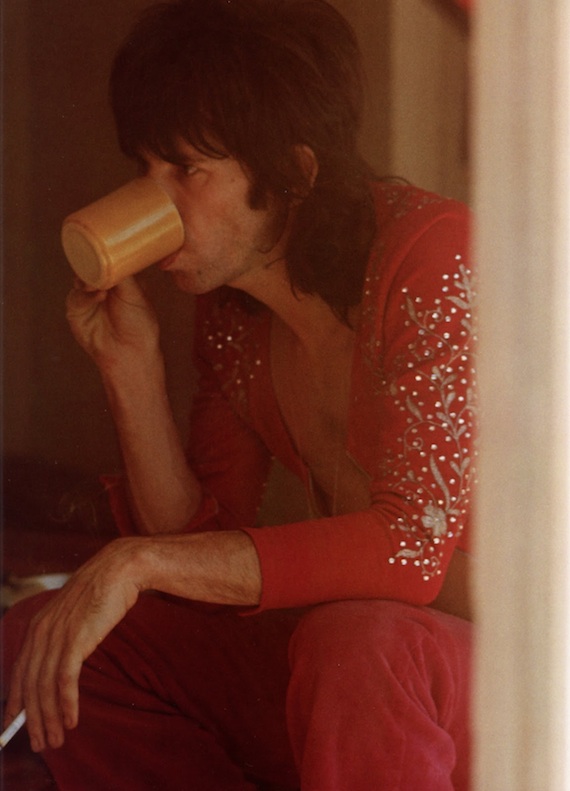 What year is it, again? Within the last twelve months I have picked up the reissue of Exile on Main Street, the Keith biography, Life, and went downtown for a screening of the 1972 concert film Ladies & Gentlemen The Rolling Stones documenting the American leg of the Exile tour. All good. The Keith bio alone re-sparked my interest in the band's Goat's Head era, notably the Brussels Affair bootleg.
Allegedly a near-miss official Stones release documenting the '73 tour, the band shelved the project due to issues with their former label. Among other heights the boot showcases prime Mick Taylor. This is also the show where I stopped hating on, and learned to love, "Dancing With Mr. D."   The version here is a ripper.
Disc one, Brussels. The second disc, part of the 'definitive' edition culls tracks for the '73 tour in Rotterdam, London, Newcastle, Munich and Vienna. Split into three zip files, the set will unpack into iTunes as two discs.
Download: The Rolling Stones :: Brussels Affair 1973 – Part 1
Download: The Rolling Stones :: Brussels Affair 1973 – Part 2
Download: The Rolling Stones :: Brussels Affair 1973 – Part 3
Forest National, Brussels, Belgium 10/17/73, 1st show
01 Brown Sugar
02 Gimme Shelter
03 Happy
04 Tumbling Dice
05 Dancing With Mr. D
06 Angie
07 You Can't Always Get What You Want
08 Midnight Rambler
09 Honky Tonk Women
10 All Down The Line
11 Rip This Joint
12 Jumping Jack Flash
13 Street Fighting Man
14 Starfucker
Rotterdam 10/14/London 9/9/Newcastle 9/13/Munich 9/28/Vienna 9/1/73
01 Brown Sugar
02 Happy
03 Gimme Shelter
04 Heartbreaker
05 Street Fighting Man
06 Brown Sugar
07 Starfucker
08 Dancing With Mr. D
09 Angie
10 Midnight Rambler
11 Gimme Shelter
12 Street Fighting Man
13 Bitch
14 100 Years Ago
15 Sweet Virginia
16 Silver Train
____________________________________________________________________________________