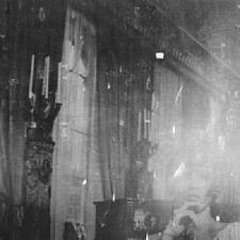 The catastrophe, emotion and bleak tones that permeated Belong's amazing debut October Language places the listener in a world that may be difficult to deal with. While the sounds are familiar and may come from recognizable influences it's the sculpting of that particular sound that conjures uneasy feelings of loss and isolation, and over time I've found that it also leaves one in an increasingly vulnerable state of mind. These ideas continue to surface on the duo's follow-up release Common Era, and it's what they do better than anyone.
It's also a record that connects you with several periods of influential and experimental music but does a much better job at transforming your mood to that of the artist. So instead of using the "S" term to describe the immediate sonic lift-off of "Perfect Life" or the swirling euphoria of "Keep Still" I urge you to let this album sink-in naturally and confront your memories/experiences much like I picture the group attempting to do when they originally put these songs together. After all, the intention of art — at least historically speaking — is that which translates all levels of emotions. Personally, I don't want to have to interview an artist to know what's happening in the music, I want it to stand on its own — clobber me over the head and live their forever.
Aside from the lovely addition of beats and vocals to Common Era there is a feeling of joy and hope in this collection that I did not expect. "Perfect Life" is possibly the most uplifting song they've recorded. It jumps out of the gates with a throbbing beat and bass line then slowly launches with sheets of treated guitars. It's dark and surreal yet you feel like the group has experienced some level of happiness that became this amazing little soundtrack to where future releases are headed. "Never Came Close" achieves a similar trajectory during the chorus while the album's opener "Come See" is almost impossible to keep up with. "Come See" delivers an instant drive and wash of dense feedback that is massive and extremely gorgeous from start to finish. If you're like me you'll want nothing more than these types of results in future musical experiences.
Belong also remind us of their previous work by setting a darker tone with songs that move at a slightly slower pace while pushing as much cavernous, overblown chaos into each wavelength. "Different Heart" and "Make Me Return" feature beats that are mid-tempo and lively, but its the depressing chord changes and saddening mood that keep you nailed to the floor in a similar vein to October Language's heavy lifting. Title track "Common Era" has a cut-and-paste feel to it and churns your stomach much like My Bloody Valentine's "Loomer". The duo could have easily knocked out an album with nine tracks of "Perfect Life"-esque grandeur but it wouldn't make any sense to fans of the duo. I can't imagine Belong as the type of guys that can so easily strip themselves of past accomplishments and experiences.
I'm not going to bullshit you and say that Common Era doesn't require a few listens because it most certainly does. Not because there are vocal lines and/or words that convey a simple understanding of each song's intent, that would be too easy an "unlike" this band. The imagery and experience is actually right in front of you, it's just buried underneath the layers of guitars and loops, and it's our job as listeners and believers in the artist to know when that's happening. Spend time seeking your own path and decide whether or not you're comfortable embracing this album's mood-inducing power. words/ s mcdonald
MP3: Belong :: Perfect Life
———————
____________________________________________________________________________________