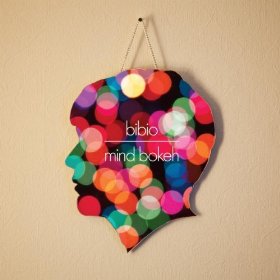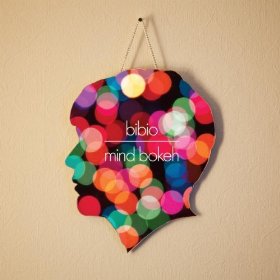 After listening to Stephen Wilkinson's album teaser a few months back—every track crammed and cut up into a two-minute psychedelic loop-a-thon—I anticipated a version of Ambivalence Avenue that was far more vivid, bouncy and song-oriented. It was an exciting taster of a preview that stoked fires and excitement in fans, and especially this writer. Not only because it sounded so promising but also because Ambivalence Avenue was such a leap forward for Bibio.
So is Mind Bokeh better, worse, average? It's neither of those. The first thing Wilkinson aims to get across is his vocals, which succeed most of the time. However, they jab with some of the material ("Pretentious") while connecting and offering some of his best work to date on stunners like "Anything New" and "K is for Kelson" — both explode with color, a variety of synthesizers, guitars and delicious rhythms. "Light Seep" is another great example because it sounds so natural — a sexy guitar chopping back and forth on a wah pedal. The groove is immediate and the hook takes hold of you. It would be interesting to see Bibio travel deeper into the funk genre as it works so well with his vocal style and variety of musical skills that are on display here.
There are also some recognizable clues that point to his early work; ambient layers mixed with folk ("Mind Bokeh"), mesmerizing tape loops ("Saint Christopher") and his mastery of blending Dilla-influenced beats with Boards of Canada's analog haze ("Artists' Valley"). Although Wilkinson is unbeatable in this arena you'll find that most of this record is a diversion into pop and/or funk territory where vocal melodies take precedence over Bibio's mysterious sound collages — the work he's known best for.
I have extremely high expectations for artists like Bibio. He has this uncanny ability to tap into our childhood memories, 1970's after-school specials and educational programs that you know were developed by hippies and groups of Baby Boomers tripping on crazy-ass drugs. They're the backbone found in all of his material. There's also an imaginative quality to his music, and a lot of the tracks on Mind Bokeh are just that. If Wilkinson can find that sweet spot where all of his influences and talents can come together more consistently then we're looking at a future filled with game-changing music. words/ s mcdonald
Video: Bibio :: K is for Kelson
——————
____________________________________________________________________________________