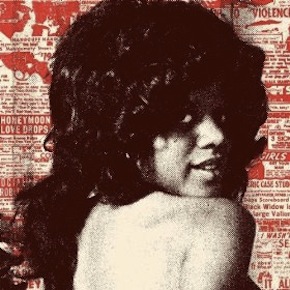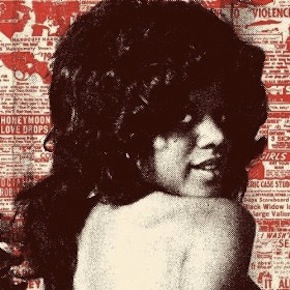 Some folks, particularly those in and around Austin, caught on to Black Joe Lewis & the Honeybears shortly before they signed to Lost Highway in 2008. For many of the rest of us, the Black Joe Lewis revelation came in the form of their eponymous EP or, later in 2009, via their debut full-length, Tell 'Em What Your Name Is! Their vintage soul-rock vibe arrived alongside a number of other artists with a similar sound that were starting to get attention outside of various local scenes, blogs and word of mouth. The Black Keys had released their coming out party just a year earlier in Attack & Release, and the Keys' Dan Auerbach had unveiled his solo debut Keep it Hid in February of '09. On the smoother (but no less sweaty) side of soul, Sharon Jones had built a respectable following after a few strong releases and an undiscriminating approach to venues she and the Dap Kings were willing to play.
So, it seemed BJL's unwavering and aggressive tour schedule met with a fortuitous period for their brand of music. For those of us who hadn't seen them live, but had appreciated their small but stout body of work, they fit neatly in that realm. They were another good band with another good neo-soul record that may have garnered plenty of speaker time in our homes, but little distinction beyond their more critically significant soul brethren at the time. For those of us who had yet to see them live, this approach was a disservice to the band.
It's pertinent to note that this isn't a record review of BJL's March release, Scandalous. Nor is this a live show review of their recent Seattle stopover at The Crocodile. This is what happens when a live show opens your eyes to what a band is, and has you wondering once again–what's the purpose of music? Is it for a record? Or is it for the live experience?
To put it plainly: After hundreds of live shows at mid-sized venues in numerous cities, I've never seen a show like this at a venue of this size, and seldom do I see this type of energy at a venue of any size. Very few bands treat a low-capacity room like a 6,000-seat amphitheater, with a palpable sense of respect toward onlookers, a combustible energy across every stage-romping band member, and a two-encore gift like it was New Year's Eve at Madison Square Garden with a crowd screaming for more and not going home until they get it. And if that's not enough, Joe Lewis even played the guitar with his face.
I didn't know this about the band. I didn't try very hard to follow them previously, outside of picking up their music. I nonchalantly passed on the few opportunities I had to see them before, but had read occasionally about their tireless, workman-like embrace of smelly vans, shitty hotels, dingy venues and never stopping. People called it "old school," which made me wonder what the new school was, and made me wonder if I even wanted to know.
You may have heard the origin story: A 20-year-old Lewis picked up his first guitar while working at a pawn shop. The man, now just 29, first started playing at an age when most people have given up. He played anywhere he could find a mic, and, by his account, learned the guitar by and large onstage–playing, failing, improving, playing, failing, improving and so on, until the thing now looks like it grew out of his hands. The band came together some years later, and they collectively followed suit, playing anywhere they had an opportunity.
And here I am, vaguely knowing these things about the band, and watching them in a call and response with a crowd more involved than the chicken-dancers at a Midwest wedding, more diverse than terminal 7 at LAX. Horn players are dropping brass, picking up tambourines and banging on drum sets. A bass player climbs up to a balcony, only to jump off without missing a beat. A sinewy guitar player balloons to a 400-pound sound. The drummer loses his prescription glasses amidst flailing. And Joe Lewis himself, playing with what is presumably his nose or his teeth, impossible to know behind the cover of his guitar. And here I am, vaguely knowing these things about the band, and wondering how they have the energy to do it all. To make it all look real and joyful, when the cynical side knows that this show, this night, is business.
So, I look back to their records. Tell 'Em was roundly considered to be good. But Scandalous, while favorably reviewed, has dwelled somewhere in that critic's purgatory of better than average, less than great, that uncomfortable waiting room that sits nervously behind even horrendous records in a world where polar extremes get most of the talk. (Because we'd rather word vomit all over Airborne Toxic Event than spend our time enjoying most things.) The synchronous praise of Scandalous revolved around the undeniable fun of the record. But one knock saw it as too much the same as BJL's past work. And sameness, while not necessarily bad, is rarely great in the eyes of people who review music but who can't play it. (It took The Black Keys one splash more funk in Brothers–one smidgen less "same"–to get the collective critical and popular jerkoff they probably deserved years earlier.) A band can somehow equal their quality, but with a lower rating, whatever the hell a rating is. But "same" doesn't mean generic, and why does anything need to be different anyway?
They don't hang their hat on "old soul" or "funk rock" or anything that predates that pawn shop guitar. Yeah, there are influences there–everything is influenced by something, even this sentence is. But BJL has no contrived attachment to the past. They are, in fact, distinct, unbeknownst to my 2009 ears.
Lewis howls into the mic as if yelling, and strangles the neck of his six-string, holding it tightly against his body, choking the voluminous sound right out of the speaker, shocking you that you have underwear older than his playing experience. Each band member seems singularly intoxicated with the machine he's tasked with handling, yet comfortably aware of his stagemates. They crowd together and drift apart. They jump and sweat and holler and stretch their necks to some higher air. The wild things are on stage and in my speakers, and the wild rumpus has begun. They aren't trying to be anything or anyone, and holy shit if that isn't the most refreshing thing to bang around your head in global catalog of cool. With a lot of soul, a lot of funk, and head full of fun, Black Joe Lewis play rock music, and they do it better than most. They don't need to be different. They don't need to be anything new. They just need to continue being themselves. And if we weren't so caught up in critiquing shit for arbitrary measures or quality, we'd find the unadulterated joy in that. words/ j crosby
MP3: Black Joe Lewis & the Honeybears :: Booty City
———————
_____________________________________________________________________________________