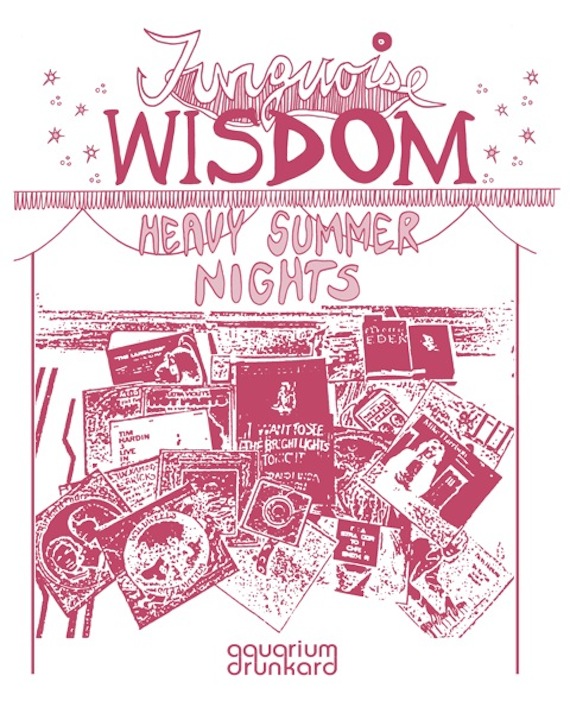 Our guest DJ series returns this week with a second installment from our compadre Turquoise Wisdom. Currently based in Los Angeles, Cowie can be found DJing, collaborating with Rodarte and most recently working with producer Sunny Levine. Mixed straight from wax, the following collection is a must-have.
Hackamore Brick – Reachin'
Al Stewart – In Brooklyn
The Everly Bros – Lord Of The Manor (45 mix)
Dory Previn – Lady With The Braid
Colin Hare – Underground Girl
Steve Martin (Left Banke) – Two By Two (Hot Parts OST)
Richard & Linda Thompson – The Calvary Cross
Dillard & Clark – Don't Let Me Down
Mike Harrison – Wait Until The Morning
John & Beverley Martyn – Auntie Aviator
Nicky Hopkins – Dolly
Richard Twice – If I Knew You Were The One
Wildweeds – An Overnight Guest
Chris Smither – Devil Got Your Man
Pink Floyd – Green Is The Colour (More OST)
Tim Hardin – Lenny's Tune (Live)
Al Kooper – Lainie's Theme (The Landlord OST)
Fleetwood Mac – Future Games
*Cover art by Rotter And Friends
For heads, by heads. Aquarium Drunkard is powered by our patrons. Keep the servers humming and help us continue doing it by pledging your support via our Patreon page.