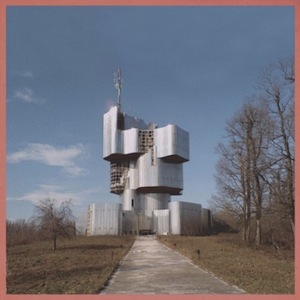 One of the first animated TV shows I can remember waking up to on a Saturday morning is Fat Albert and the Cosby Kids. Aside from the humor and charm of a young Bill Cosby, the show's host, comedian and legendary sweater enthusiast, the program had a dynamite theme song that's super funky and catchy but also revolves around one simple hook. The animation features low income housing projects and junkyards with plenty of nondescript buildings in the background, basically offering an educational and fun program targeted for everyone except young suburban white kids. But what's interesting about the show is how the music — written by the great Herbie Hancock — appeals to all children.
Once in a while there would be a scene where Fat Albert and his pals broke into song — using scraps from broken down automobiles, trash can lids, kitchen utensils, whatever they could wrestle together. We all did that at some point; the act of mimicking our favorite songs, videos and TV shows by pretending we're actually the characters creating the music. Fat Albert was perfect for this. There's a freeing sense of adventure in the hooks and Technicolor melodies that kids can understand and sing along to without any formal music education. It's a model for translating morning TV programming into thirty minutes of magic.
Unknown Mortal Orchestra's debut full-length shares that same musical sensibility and nostalgia where every sound falls right out of the sky. It's as if mysterious people summoned these songs from an imaginative far-off world. The riffs and vocals on tracks like "Thought Ballune," "Ffunny Ffriends," and "Little Blu House" are the blueprint to the album's success: following parallel lines and always reinforcing the central melody. "Nerve Damage" causes a playground ruckus as singer/guitarist Ruban Nielson harmonizes over a jubilant frenzy of jagged guitar chords with what sounds like drugged-out Muppet characters that can't sit still. There's no shortage of rubbery, funked-up bass lines either as "How Can U Luv Me" so easily demonstrates. The trio creates a set of psychedelic garage-pop that could also double as a state-mandated music lesson for Kindergartners, and parents wouldn't know the difference.
Unknown Mortal Orchestra also possesses a rich analog fidelity and tone that matches the music perfectly. Reverb, echo and fuzz effects are used in abundance and expand each note at just the right moment. Sometimes this type of expansion occurs throughout the entire track as heard on the interstellar "Bicycle" or the sun-drenched "Strangers are Strange." How the band achieves such a warm glowing mix is something all bands should investigate as it adds so much texture and only accentuates the album's message.
Sebadoh and Flying Saucer Attack are two fine examples where a specific type of recording equipment helped to define where the music was coming from. UMO have clearly mastered this art form. When artists sound like they've spent their time writing and refining ideas using the same tools there's a timeless quality and honesty to what you're hearing, and its appeal is universal. words/ s mcdonald
MP3: Unknown Mortal Orchestra :: Though Ballune
MP3: Unknown Mortal Orchestra :: Ffunny Ffrends
———————
_____________________________________________________________________________________