(Welcome to the second installment of Clifton's Corner. Every other week on the blog Clifton Weaver, aka DJ Soft Touch, will be sharing some of his favorite spins, old and new, in the worlds of soul, r&b, funk, psych and beyond. – AD)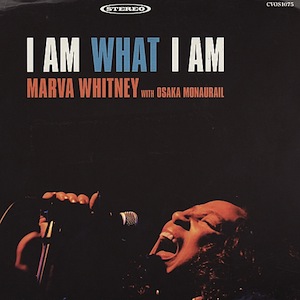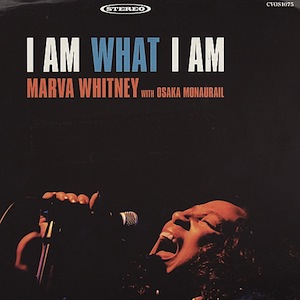 I've often been accused of being 'retro'. Fair enough. I do have an appreciation for old styles of fashion, art, architecture, etc. but I like to think of it as 'dedication to quality & craftsmanship'. Maybe its just in my nature to be contrary but most mainstream music (and a lot of so-called indie music, if I'm to be completely honest) today is so bland, safe, boring & uninspiring. Not that the past didn't have its fair share of boring music but before the music business became the music industry, a lot of unique and creative styles broke through. Apparently, when it comes to soul, funk and r&b styles, I wasn't the only one taken aback by the quality in 'retro' music. In the past ten years or so, there has been a real explosion in new music with old aesthetics. Some replicate the sonic textures of old records while others are influenced in their songwriting. This particular collection of tunes are some of my favorite new funk & soul records to play out at my gigs.
The Sureshot Symphony Solution ft. The Mighty Pope – Mr. Fortune & Fame: With this song, producer Shane 'Sureshot' Hunt, teams up with legendary Jamaican/Canadian soul singer The Mighty Pope. The two rework/re-edit The Hitch Hikers 'Mr. Fortune'  (which The Mighty Pope sang lead on the original). The extra emphasis on the drums make this one a dancefloor favorite.
MP3: Sureshot Symphony Solution ft. The Mighty Pope :: Mr. Fortune & Fame
Breakestra – Low Down Stank: I have to admit some bias in this selection. I feel fortunate to count Music Man Miles from the Breakestra as a friend and was more the flattered when he asked me to be a part of Funky Sole. Having said, the Breakestra were one of the groups on the forefront of the new funk movement. On record, Breakestra is virtually a one man band with Miles playing nearly all the instruments. Live, there are few bands that can touch them. They feature some of the best jazz/funk/r&b players in Los Angeles. This song is from their latest album Dusk Till Dawn on the recently revived Strut label.
MP3: Breakestra :: Lowdown Stank
Jumbonics – Last Nite:   I don't know much about the Jumbonics but I do know that this Strokes cover never fails to get crowds going. Every time I play it, at least one person asks if this is the original and the Strokes version a cover. I also get a kick out of looking at the puzzled looks on peoples' faces when they realize what they're hearing.
MP3: Jumbonics :: Last Nite (the Strokes)
Gizelle Smith & The Mighty Mocambos – Working Woman: Released on the Finnish label Old Capital, "Working Woman" became a fast favorite of mine. Sadly, the group is no longer together but I've heard that Gizelle Smith has or is planning to release a solo album. Probably worth checking out. Random bit of trivia, I've heard that her father was a Motown session musician and played for the Four Tops.
MP3: Gizelle Smith & The Mighty Mocambos :: Working Woman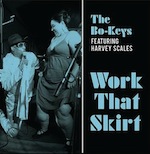 The Bo-Keys ft. Harvey Scales – Work That Skirt: One of the great things about DJ'ing has been people's willingness to share music with me. I was handed a copy of this 7 inch single at Funky Sole by a member of the band. I am eternally grateful. Much like The Sureshot Symphony Solution track, here we have new band that has teamed up with a funk/soul legend, Harvey Scales. Formed and based in Memphis, Tennessee, the Bo-Keys are a combination of young, new players and Stax/Hi Records veterans. With songs like as "Love-Itis" and "Broadway Freeze", Harvey Scales reputation is unassailable. Lending his vocals to this song, Harvey Scales with the Bo-Keys have created a modern classic.
MP3: The Bo-Keys ft. Harvey Scales :: Work That Skirt

Natural Rhythm – Salted Popcorn: Again, I don't know much about this band other than they're from the Australia. A great example of the universal appeal of funk & soul. What started as a regional style of music has spread across the globe. This group's sound is as authentic as anything to come from the U.S.
MP3: Natural Rhythm :: Salted Popcorn
Marva Whitney w/Osaka Monaurail – I Am What I Am: Here, Japan's premiere funk band team up with a woman who should need no introduction. Possessing one of the most distinctive voices in soul music, Marva Whitney made her name as backing singer with the Godfather himself, James Brown. Her own solo 45s (many produced by James Brown) are as impressive as JB's recordings. Osaka Monaurail and Marva Whitney nail that classic JB sound and vibe but do it in 2006!
MP3: Marva Whitney & Osaka Monaurail :: I Am What I Am
Robert Moore w/Speedometer – Make It Alright: From the UK, Speedometer have been hailed as Europe's premiere funk band. In what has been a trend, they worked with Miami soul legend, Robert Moore on "Make It Alright." As funky and dancefloor friendly as anything from Robert Moore's heyday, this 45 is always in heavy rotation in my sets.
MP3: Robert Moore & Speedometer :: Make It Alright
Joseph Henry w/The Mighty Imperials – I've Never Found A Girl: Last but not least, here is one from the mighty Daptone label. Created after the end of the Desco label, Daptone and its roster of artists have been integral to the resurgence of soul/funk. With Sharon Jones & The Dap Kings and their work with Amy Winehouse (R.I.P.), they helped funk and soul crossover from being a record nerd passion into mainstream listening. This cover of Eddie Floyd's "I've Never Found A Girl" comes from The Mighty Imperials working with Desco & Soul Fire artist, Joseph Henry. One of the few times I've heard a cover better the original.
MP3: Joseph Henry & The Mighty Imperials :: I've Never Found A Girl
In no way is this list a complete 'best of' new funk acts. I could go on & on with acts like The Poets of Rhythm and others. But these are songs that have figure prominently in my sets and that I never tire of hearing (even after DJ'ing them frequently).
**apologies for the fidelity of some of the songs. Like I said, they've been played over & over again and have been thoroughly broken in.
_____________________________________________________________________________________