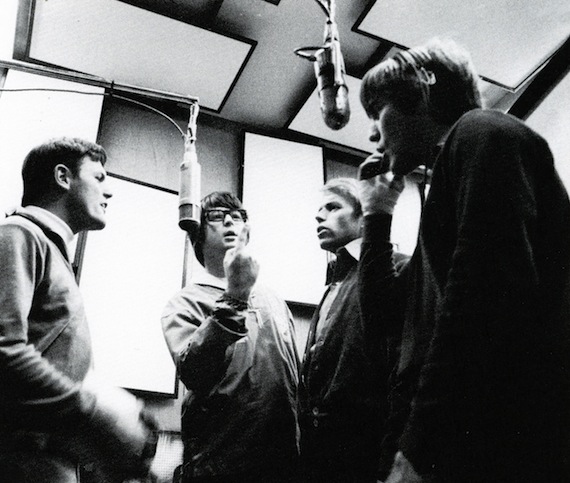 We all knew this day would eventually come, it was only a matter of time. Earlier this month it was announced the sessions from the Beach Boys fabled Smile sessions would finally see an official release — and in grand fashion. Next month Capitol is releasing Smile via a variety of formats to satisfy all manner of Beach Boys fandom — from the simply curious to the obsessive. The former can pick up a two-CD version (itself boasting 40 tracks) while the latter can dig into the box set comprised of 5 CDs, vinyl, 7″ singles, etc. Sounds like fun.
I'm not going to rehash the storied history of these sessions (you can read about them here), suffice to say that in terms of 'lost albums' this is something akin to the holy grail for fans. Not surprisingly most reactions have been positive, though I did find this piece via the Guardian UK interesting: Why I frown upon the Beach Boys releasing Smile. In short, the author ponders whether the sessions should in fact remain in bootleg form as they have the past four decades; his reasoning being that to do otherwise (an official release) might scar the experience. Personally, I'm looking forward to comparing (and contrasting) the various and sundry "fan" imaginations of Smile I've collected and/or happened upon over the years to what Capitol releases in October.
What do you think? Hit up the comments — do you believe they (Capitol) should have left well enough alone, or are you looking forward to digging into what comes out?