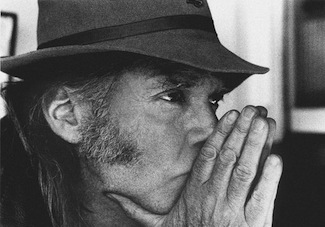 As any casual viewer of David Simon's  Treme  will tell you, it's nearly impossible to define and understand New Orleans and its citizens apart from their music. For years, and particularly since Hurricane Katrina battered the city's levees in August of 2005, the city has been viewed through the funked-out filter of the jazz, early rock, r&b, and hip-hop that has rolled up its bowl and into the wider world. In the storm's immediate aftermath, Americans struggled to make sense of the suffering they were witnessing on TV, anarchy played out on streets that they themselves had likely trodden on vacation. Rain whorled through the empty arcades on the corner of St. Charles and Canal, where the floats would make their narrow turn before promenading past the French Quarter.  Everything looked dead, foreign, silent, the city's vibrant colors washed out by the driving rain and desolation. Between moments of disbelief and shock, erstwhile vacationers watching live in Chicago, or San Jose, or Harrisburg must have felt like they were witnessing the slow, televised erasure of some of their fondest memories.  And so, as the water receded and the crisis became one of leadership and bureaucratic failure, the nation turned to the music that it had experienced and loved, back before the streets were flooded.
Two weeks after the storm, MTV ran  ReAct Now, a four-hour-plus event that stitched together remote live performances from humanitarian megastars (U2, Pearl Jam) and displaced Gulf Coasters (Mississippi rapper David Banner, New Orleans scene-staples The Radiators).  But the most stirring moment of the night–the song that still draws out from me all of the sadness, anger, and fear I felt six years ago–is Neil Young's cover of Fats Domino's "Walking to New Orleans." The song, which was written for Domino by Bobby Charles, is perhaps the most well-known and beloved NOLA-related song this side of "When The Saints Go Marching In." Young, his eyes afire under a black hat pulled down low over his forehead, doesn't sing the song so much as he spits it out, almost as if it were a three-minute curse word. Under Domino's charm, the lyrics had always seemed so playful–why would someone walk to New Orleans, anyway?–but in Young's voice they still feel eerily prophetic.  "I've got my suitcase in my hand," he sings, "Now ain't that a shame?"
It's a slick arrangement, as far as Neil Young songs go: a shamble of acoustic instruments buttressed by the presence of a string section and embellished by the sweet harmonies of the Fisk Jubilee Singers. For all of its accouterments and filigree, though, the song doesn't hide a bit of Young's fury, a holy and righteous anger that seeps through the instrumentation like blood through a bandage. At any given moment, his voice might give way to violent shouting, or else disintegrate into tears.  It's extraordinarily beautiful, driven by a defiance steeped in sadness–a punk hymn.
By the time of this performance, people were already beginning to question the wisdom in rebuilding the city. People–good people, some of them–wondered why anyone who'd had the fortune to get out would ever want to return to their volatile lives, balanced as they were on the soft edge of the continent. Neil Young sings to the confused, but also to the disaster's perpetrators, and maybe even to the storm itself. He sings for those who were displaced but never homeless. He sings his defense and his comfort through gritted teeth:  New Orleans is my home / That's the reason why I'm going.   words/ m garner
_____________________________________________________________________________________