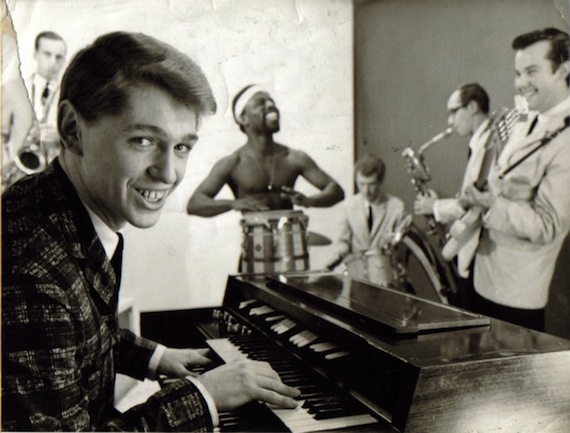 (Welcome to the sixth installment of Clifton's Corner. Every other week on the blog Clifton Weaver, aka DJ Soft Touch, will be sharing some of his favorite spins, old and new, in the worlds of soul, r&b, funk, psych and beyond. — AD)
A couple of weeks ago, a review of The Graham Bond Organization's The Sound of 65′ was posted here on the blog. Reading it prompted me to pull out some of my old, early British R&B records. Listening to them, I started thinking about how, for a while, there was almost a musical conversation happening between the US and UK musicians. As has been extensively documented, older African American musicians provided a constant source of inspiration for young British kids (until their music came into its own). From blues, jazz, r&b, and soul, the UK scene took all of its cues from black America. However, the influence went both ways and some excellent r&b/soul covers of UK pop/beat songs were created. Over the past installments of Clifton's Corner, I've posted a few of these covers. For this entry, I really wanted to focus on the back and forth between the musical scenes. — Clifton
_____________________________________________________________________________________
MP3: Georgie Fame :: Work Song – From the live record that many consider to have started the British R&B scene, Rhythm and Blues at the Flamingo, comes this cover of Nat Adderley's "Work Song" (incorrectly credited to Mose Allison in the sleeve notes).
MP3: J.J. Jackson :: I Dig Girls – J.J. Jackson is an interesting example of the musical exchange of ideas between black American and the young U.K. music scene. Jackson is an American r&b singer however, his album (including his biggest hit "But It's Alright") was recorded in England with a British backing band that included sax legend, Dick Morrissey.
MP3: The Pretty Things :: Come See Me – The Rolling Stones might have been the 'bad boy' answer to the Beatles but The Pretty Things were a million times more notorious. Featuring original Rolling Stone, Dick Taylor, The Pretty Things' take on the blues was raw and uncompromising. Here they cover J.J. Jackson's composition, 'Come See Me' (also featured on his self titled debut).
MP3: Muddy Waters :: You Need Love – Not much needs to be said about Muddy Waters. One of the foundations of the Chicago blues style, Muddy Waters' influence on the nascent British R&B scene is impossible to overstate. As has been noted by many music journalists/critics, this song, "You Need Love."' is the basis for Led Zeppelin's "Whole Lotta Love." The interesting fact is that it wasn't released in the U.S. until the late 80s, when the Chess Records boxed sets started coming out. In his autobiography, 'I Am The Blues', Willie Dixon mentions leaving behind demos of songs for the young English musicians. I can only assume that this was one of them. This leads us to the next track.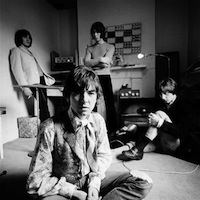 MP3: Small Faces :: You Need Loving – Inspired by a love of Booker T & The MGs and other American R&B sounds, covering Muddy Waters' "You Need Love" came naturally to Small Faces. In fact, if you listen to Steve Marriott's phrasing, it's apparent that Robert Plant was actually aping him and not Muddy Waters in "Whole Lotta Love." Check out that last line and you'll see what I mean.
MP3: Booker T. & The MGs :: Plum Nellie – As stated earlier, Booker T. & The MGs created the template that a lot (not just UK based) of groups followed. One listen to "Plum Nellie" reveals the origins of Small Faces' sound. They even did a cover of it. Their faithful version can be found on their LP From The Beginning.
MP3: Six Feet Under :: She's Not There – Here is a great example of American R&B artists paying tribute to the UK acts that were influenced by them. Texas based group Six Feet Under cover The Zombies' "She's Not There" with their own unique twist. As well as the usual blues/soul/r&b influences, The Zombies' music owed a great debt to jazz and Six Feet Under's version reemphasizes those influences. This is closer to soul jazz than the jazz/soul influenced pop of the original.
MP3: The Zombies :: This Old Heart Of Mine (BBC Radio) – As the US sound became dominated by more soul sounds such as Motown, those sounds became the prevalent influence in the UK. Here, The Zombies take on The Isley Brothers' "This Old Heart Of Mine." There is some great footage on YouTube of them performing this live on French TV.
MP3: Smokey Robinson & The Miracles :: Get Ready – Although it was originally performed by The Temptations, Smokey Robinson wrote "Get Ready" but didn't get around to recording it with the Miracles until the early '70s. On this version, the influences really come full circle. One of the most famous British proponents of African American music is Eric Clapton. With Cream, Eric Clapton, Jack Bruce, and Ginger Baker, took their American influences and created something entirely original. In 1970, Smokey Robinson & The Miracles appropriate the riff from Cream's "Sunshine Of Your Love" for this reworked version of The Temptations' hit.
_____________________________________________________________________________________