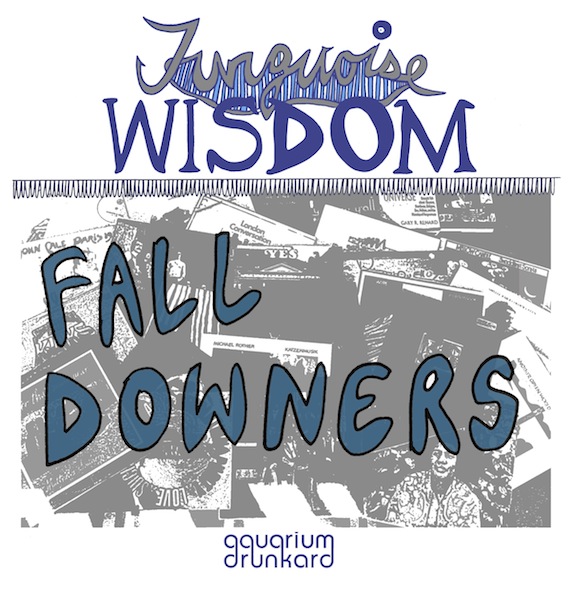 Our guest DJ series returns this week with the third installment from our compadre Turquoise Wisdom. Wisdom (Zach Cowie) helped kick off the guest mixtape series in March of last year (our third entry) which is still available for download, here, and Heavy Summer Nights, here. Since we last checked in with 'Wisdom he's kept busy handling musical duties for the feature film Celeste And Jesse Forever with production partner Sunny Levine, DJ'ing around town and beyond, and wrapping up a compilation of funk-leaning countrified tunes co-produced with Matt & Patrick of Light In The Attic Records (due out on LITA Spring 2012). Artwork courtesy of Rotter & Friends.
1. Intro by Biggest Crush (with thanks to Conrad Schnitzler and George Clinton)
2. Alice Coltrane – Galaxy In Turiya (excerpt)
3. Tall Dwarfs – More 54
4. Spacemen 3 – Honey
5. Phantom & Hold – Glass Heart (endless thanks to Andy Cabic for the turn-on to this genius 12″!)
6. Brian Eno – St. Elmo's Fire
7. Frankie Vallie & The Four Seasons – You're A Song (That I Can't Sing)
8. Oasis – Caught Away
9. Matthew's Southern Comfort – Road To Ronderlin
10. Moby Grape – Sitting By The Window
11. The Kinks – No Return
12. John Cale – Andalucia
13. Matching Mole – O Caroline
14. Mellow Candle – Reverend Sisters
15. Cocteau Twins – Watchlar
16. Peter Gabriel – Mother Of Violence
17. Wire – Used To
18. Michael Rother – KM 06
19. Durutti Column – Sketch For Dawn 1
20. Annette Peacock – Sky Skating
21. John Martyn – Run Honey Run
22. sibylle baier – Give Me A Smile
23. Yes – Yesterday And Today
24. La Dusseldorf – Sentimental
25. Bridget St. John – Early Morning Song
26. Roy Harper – Twelve Hours of Sunset

For heads, by heads. Aquarium Drunkard is powered by our patrons. Keep the servers humming and help us continue doing it by pledging your support via our Patreon page.