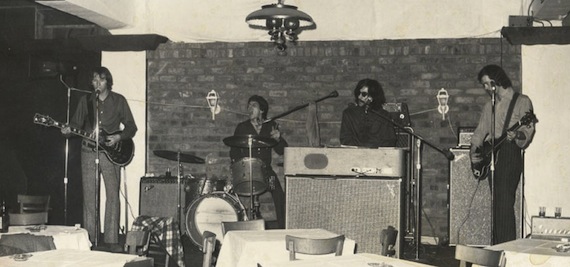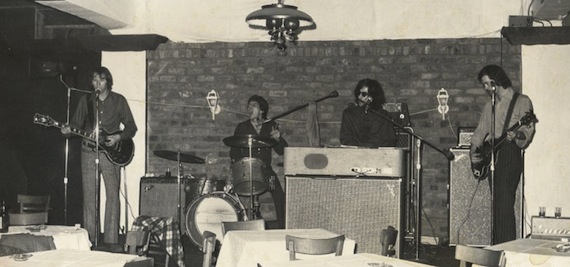 (Welcome to the seventh installment of Clifton's Corner. Every other week on the blog Clifton Weaver, aka DJ Soft Touch, shares some of his favorite spins, old and new, in the worlds of soul, r&b, funk, psych and beyond. — AD)
Usually I have a theme for these "Clifton's Corner" installments but for this one I wanted to highlight some of my favorite songs of the moment (and most recent acquisitions). As a DJ, I'm constantly on the hunt for new tunes to keep my sets fresh for the crowds and for myself as well. I couldn't bear with becoming a 'human jukebox'. However, some times, some tunes don't always fit in right away. That's kind of the case with these songs. I'm still trying to figure out exactly where they would fit into the sets I've been playing. Since they're not getting much club play, I'll give them a proper airing here.   – Clifton
_____________________________________________________________________________________
MP3: Willie Wright :: Right On For The Darkness – I have to thank my friend Jesse for turning me on to this song. This is a stunning cover of Curtis Mayfield's B-side to his single 'Kung Fu' by folk/soul singer Willie Wright. Wright was based out of Nantucket and has had his album and this song rescued from obscurity by the Numero Group. As with everything Curtis Mayfield wrote, the lyrics are still relevant and Wright's guitar, vocals and the production add extra depth to an already brilliant song.
MP3: Big Maybelle :: 96 Tears – A veteran big band and R&B singer for over 30 years, Big Maybelle released this cover of ? & The Mysterions' classic and received her only pop chart acknowledgement of her career. It's been said that "the originals are still the greatest" (Dobie Gray, R.I.P.) but for me this is the definitive version of this song. I'm always looking records that a crowd probably hasn't heard before but can connect to instantly. Covers are great way to accomplish. I love seeing the looks on people's faces when she starts singing and they realize what they're hearing. This is one that will be getting a lot of play in the future.
MP3: Mitty Collier ::  I Can't Lose – Best known for her Chess Records R&B hit "I Had A Talk With My Man" (a secular version of "I Had A Talk With God Last Night"), this song comes from the tail end of Mitty Collier's R&B career. With its big horn arrangement and stomping rhythm, "I Can't Lose" is reminiscent of Etta James' "You Got It" (at least to these ears). The few times I have played this out, the response is instant. Its a floor filler.
MP3: Lonette :: Stop! (Don't Worry About It) – Not too long ago, I was looking for a (relatively) affordable copy of Lonette's "Mind Intruder." One of the most bizarre records I've ever heard, "Mind Intruder" can best be described as a cross between northern soul and Syd-era Pink Floyd. Well, I never did get a copy of "Mind Intruder" but I did discover this gem. Produced in Detroit with a psychedelic guitar break courtesy of the legendary Dennis Coffey, I can hear this song fitting nicely next to Dee Edwards "Why Can't There Be Love?". In case you're wondering, Lonette is THE Lonette McKee of 'Sparkle', 'Brewster's Millions' & 'Jungle Fever' fame. "Stop!" was her first record. Recorded when she was just fourteen years old!
MP3: The Mauroks :: Susan – Another oddity that popped while doing an internet search. This record defies easy categorization. The Mauroks were a white, garage rock group (formed during military service in Ethiopia) and that influence is definitely apparent but the beat is so funky, it could easily be an R&B/soul record. The fact that this 45 was release by De-Lite Records (known for R&B, funk, etc.) only strengthens my belief in its funkiness. More info on the band can be found on the Garage Hangover site.
MP3: Gunga Din ::  Crabcakes – One of the great things about DJ'ing is having the chance to meet other music nerds like myself and the opportunity to discover new records through them. A couple of weeks ago, my friend Mark Weddington aka Soul Marcosa was a guest DJ at Funky Sole (the weekly soul party at which I'm a resident). He played this incredible instrumental that had the dancers (and me) losing our collective minds. When I asked him, he showed me the flip to this record (the tune he played is called 'Snake Pit'). This 45 is definitely a two headed monster (in the best possible way). Unfortunately, I don't know anything about Gunga Din except that these two tunes will blow your mind. I'm looking forward to finding a spot in my sets for them.
MP3: Lee Moses ::  Reach Out, I'll Be There – Another fantastic 45 is Lee Moses' cover of the Four Tops' "Reach Out, I'll Be There" backed with a cover of The Beatles' "Day Tripper." A veteran session musician. Lee Moses' releases were commercial failures. Fortunately, time has allowed for reassessment. Not only is his 1971 album "Time And Place" now hailed as a masterpiece but his releases for the Musicor label now command high prices and are highly sought after. Thank God for reissues! Not having the $400 to buy an original copy, the Jazzman label has reissued this double sided wonder. This is another record that I first heard while DJ'ing. Music Man Miles (Funky Sole founder and Breakestra chief) played this at Funky Sole and I had to know what it was right away. Fast forward a few years and I finally start seeing copies pop up but at a great cost. Like I said, thank God for reissues (and Jazzman).
MP3: Lee Moses :: Daytripper
_____________________________________________________________________________________