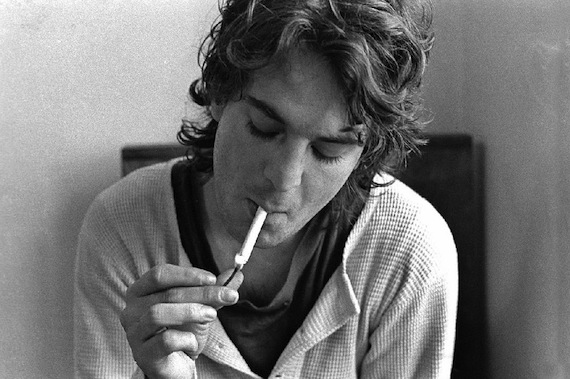 Released last month, Free Again: The 1970 Sessions highlights a fertile, if transient, period in Alex Chilton's life and career. As the decade began the twenty year old Chilton found himself at a crossroads. Having already achieved preternatural pop success as a teen with the blue-eyed soul of the Box Tops (and a year away from co-founding Big Star), Chilton hunkered down at the then nascent Ardent Studios in Memphis, TN with producer John Fry and engineer Terry Manning. The fruits of the sessions exhibit a loose, stylistically varied, set of tracks that in hindsight reads like a sort of roadmap of where Chilton's muse would take his music, both with and without Big Star, in the coming decades.
Call it swagger – call it attitude, but it's the proto-punk  temperament that underlies so much of Chilton's work that initially pulled me in and has continually kept me coming back for more. This proto-punk swagger rears its head full-tilt during the sessions, most explicitly in Chilton's rendition of the Stones' "Jumpin' Jack Flash." As the original was only two years old at the time of recording, Chilton's take feels simultaneously 'brothers in arms' yet decidedly, and cryptically, his own. No sacred cows on display here – the workup and arrangement feel aggressively funky – that kind of humid, it's 3am and I've been drinking all day kind of funk. Eschewing Jagger's come-hither pout for feral garage menace, Chilton growls, snarls and moans his way through the track's four-plus minutes. It damn near sounds like the Stooges. Eat your heart out, Iggy.
Notes: The 1970 sessions existed solely in bootleg form until the mid 90s when an abridged version was released. It soon went out of print. This, the 2012 version, Free Again, reissues the original set along with a number of bonus tracks – the CD is comprised of twenty songs while the wax has twelve.