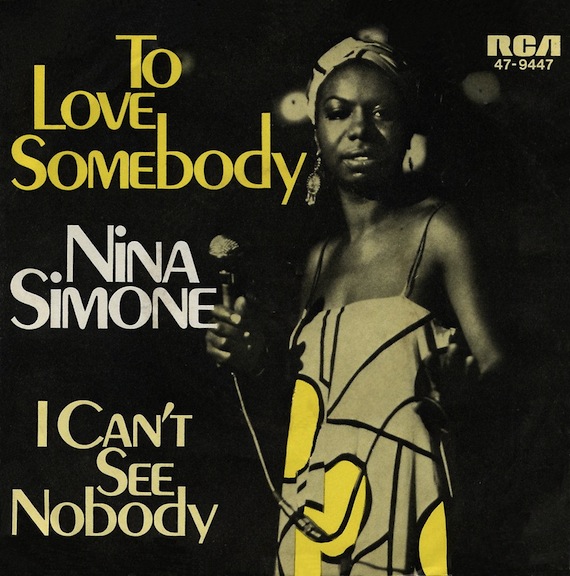 Last week John Gleason guested on AD touting the lesser known side of the Bee Gees, making a case for their catalog being equal to or greater than the Beatles. Brave. And while I can't say I share that sentiment, there's no denying the Gibb brothers songwriting chops. Case in point, Nina Simone's rendition of the Bee Gees "To Love Somebody" found on her 1969 album of the same name. A cornerstone of a great LP strewn with a number of great covers (Dylan, Leonard Cohen), it was years before I realized "To Love Somebody" was, in fact, not a Simone original. And as with anything Simone touched, in her hands the track very much becomes her own. And then some.
MP3: Nina Simone :: To Love Somebody
Only the good shit. Aquarium Drunkard is powered by our patrons. Keep the servers humming and help us continue doing it by pledging your support via our Patreon page.