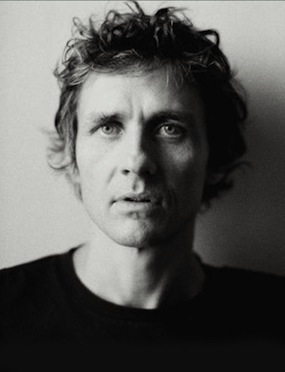 It might have seemed just a bit too obvious to ask Dean Wareham to work on a project scoring screen test films done by Andy Warhol, but really it was all too perfect. Wareham has received his fair share of comparisons to the Velvet Underground over the years through his work in Galaxie 500, Luna, and Dean and Britta – his project with his wife and Luna bassist, Britta Phillips. But when the Andy Warhol Museum approached Wareham and Phillips about scoring the Warhol films, they jumped at the chance. The result is 13 Most Beautiful…Songs for Andy Warhol's Screen Tests. First performed in 2008, the live show will be at the Southeastern Center for Contemporary Art (SECCA) in Winston-Salem, NC this Friday, March 30th and at the High Museum of Art in Atlanta on the 31st.
We caught up with Wareham earlier this month to discuss the upcoming performances, what it was like to be a teenager in New York City at the height of the punk movement, why Warhol matters, his thoughts on scoring films, vinyl reissues and more.
Aquarium Drunkard: You were born in New Zealand.
Dean Wareham: Yeah, I was born in New Zealand, but I came here in 1977.
AD: You were a teenager when you came here, right?
DW: Yeah, I was 14.
AD: Do you remember your own first exposure to Andy Warhol? Was it before you came to the States or after?
DW: It was after I came to the States. I guess I remember getting into modern art in high school. There was this show on TV by Robert Hughes, the art critic, who was actually Australian, but he was the chief critic at Time Magazine for a long time. He had this show on tv called The Shock of the New. It was this PBS thing that was on every Sunday night. That was my introduction to Modern Art. I became most familiar with Warhol through the Velvet Underground. A lot of people did. I think that relationship was good for both of them. Warhol, whether we realize it or not, kind of changed everyone's ideas about what is considered art and you saw his influence everywhere, certainly by the 70s. After Warhol, you walked in the supermarket and you looked at things and said 'well that's art,' because Warhol made it art.
AD: Rock & roll has always been a commercial art form in some way. Do you think, in that way – Warhol's making people reflect on commercial things as art – might have helped make people more comfortable with the idea as rock as a commercial entity and not thinking of that as compromising an artistic ideal?
DW: When I think of Warhol and his influence on rock, in a way I think of him as one of the first punk rockers. Not in his style or the way he looked, but his message that it doesn't matter if you know how to make a film or not, just pick up a camera and make a film. Anyone can do it. Anything you want to do, you can do it. In that sense, his message is punk. I think there's a similarity between what Warhol did and what the Ramones did which is seek out the beauty in the ugly things around us. I think that's what punk was about – it's about taking low art and making it important and beautiful.
AD: You moved to New York City in '77, the height of the punk movement there. Were you aware of what was going on around you at the age of fourteen?
DW: Not at fourteen. I guess by fifteen and sixteen. I had a drama teacher at school – he was only a few years older than us – and he introduced me and a couple of my friends to stuff like the Clash and Talking Heads. I had a history teacher who was like 'Oh, Talking Heads. I used to live next door to that guy, David Byrne.' So, yeah, I certainly was way too young to get into some shows, but at sixteen back then you could get into most places. You could get a fake ID and nobody cared about it too much. I got to see the Ramones, the B-52's. To me, I look back at that as the most exciting period of music in rock and roll. But maybe that's because I was a teenager. On the other hand, it just was. [laughs] In the span of a few years that spat out Television, the Ramones, Blondie, Talking Heads – and I know there was a lot of talk a few years ago about how vibrant the New York scene was with the Strokes and all that, but I just don't think those bands are going to have the same impact in lasting cultural significance.
AD: Your music – in all its forms – over the years has received a lot of comparison to the Velvet Underground, so it seems appropriate that you would get involved in this Warhol exhibit. How did that happen – did they contact you, did you reach out?
DW: They contacted us. It was not our idea. I would never have thought I could get something like this off the ground. I had played at the museum a couple of times. They have a curator of performing art and they bring bands through, performance artists, other things. On one Luna tour, the museum was closed but they gave us a private tour and we kept in touch. So Ben Harrison, he's the curator of performing arts, and one of the people behind the idea of doing something with the screen tests, he's the one who called and described the project to me. You look at these films and things and wonder 'what's the correct way to do this? What would Warhol have wanted?' Ultimately you can't answer those questions.
AD: Are you doing a tour of the Warhol show right now or are is this show in Winston-Salem a one-off?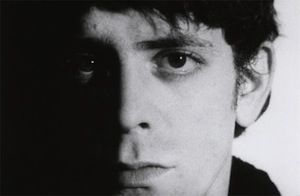 DW: It's not a one-off, because we're playing Atlanta the next night at the High Museum of Art. The people at SECCA saw that we were doing that and wondered if we could play for them on the way down and do [Atlanta] on the way back, which was lucky. We're not on tour. We're on tour in the sense that we've been on tour with this for three years. It heats up and heats down at various points. Right now we haven't done this show in about four months, but we do have a few more this year. We've done it about 70 times over the last three years and it's starting to slow down a bit.
AD: Prior to doing this work with the Warhol project, you worked composing the score for the film The Squid and the Whale. Was that your first project for film, or had you worked with the medium before?
DW: Luna actually scored another Noah Baumbach film called Mr. Jealousy with Eric Stoltz. It didn't do nearly as well as The Squid and the Whale. The Squid and the Whale was the first time we really worked on a great film. It was a lot easier to work on a really good film than something that wasn't so good.
AD: Was that something you were always interested in – composing for visual media – or was it something you were approached about and you just decided to try it?
DW: Well, the thing I'm still most interested in is making records. But I love soundtracks, too. There are certain composers I like. I don't like most of the music you hear in films today. It's rare I go and see a film these days and like the soundtrack. It usually just annoys me. There are exceptions; I really liked Drive and its music.
AD: Are there films you've been approached about that you've turned down?
DW: Yeah, we've turned things down. We've had people come to us with things we don't like and they don't have money, so it's easy to turn that down. Usually it's one or the other: we do it for love or the money. The films we've done just for money, it's a learning experience anyway. And it gets you writing.
AD: You said you've done about 70 shows at this point with the Warhol performance. The first show was back in 2008…
DW: Yeah, there were two shows in Pittsburgh. And I think they anticipated we'd probably do about ten shows – we'll do this and there'll be a few other festivals. I think they were really surprised.
AD: With all you've done touring this since, have you been tempted to go back and compose stuff for additional screen tests you didn't end up using?
DW: No, we haven't. The performance has gotten better and better and we've become more comfortable with it. The films and the music and the stories we tell about these people, take it all together, and it's almost like a piece of theater. It's hard to describe, but it works, and a lot of the times, multi-media things don't work. People stick things together and it bores people. The [Warhol] films on their own are beautiful, but I think the music makes a really enjoyable show.
AD: Do you feel like engaging with Warhol's art in a more direct way like this has given you a different understanding of him as an artist?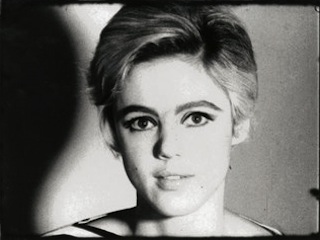 DW: Yes, definitely. The people that we picked to write songs about are mainly from between 1964 and 1966 in that critical period before the Factory moved downtown, before he got shot. And the names – people like Billy Name, Paul America, Ingrid Superstar – I'd heard these names, but I hadn't known a whole lot about them. And I've since learned a whole lot about them and that period, read a lot of books about it. And I think the Factory itself was one, giant collaborative work of art at that point. That he had gathered these people around him – some would say in an unhealthy way – I don't know about that – there were people like Edie Sedgwick, who was certainly damaged before she got to the Factory. I learned a lot more about him and he had so many detractors. People said he can't paint, or he can't make film, but I think we see the paintings over and over again – the flowers, the Marilyns, the Elvis paintings – but whenever I see his paintings from the 80s, they are magnificent, too. There's a wonderful sense of color. And the films are challenging. The paintings are classics, but the films are a strange challenge.
AD: You gave an interview back in 2009 where someone asked about releasing an upcoming Dean and Britta album on vinyl, and you said no, that you seemed skeptical about vinyl as a commercially practical medium for new material. But you guys are getting ready to re-issue some Luna albums on vinyl for Record Store Day. Is it that you've changed your mind about vinyl, or do you think re-issuing things is different than issuing new material?
DW: I think the vinyl market has changed. The thing a few years ago, our distributor was telling us that they'd take orders for vinyl, they'd press it and then half the order would just sit in the warehouse. But there's been a shift in the past few years with more vinyl being done as CD sales continue to plummet. Even though it's a niche market, more people are buying record players. We're talking about only about 2% of music consumers here. But they're buying record players and they want to own something that they haven't owned on vinyl. We're doing a couple of Luna albums that were never on vinyl before [Romantica and Rendezvous] and we're doing limited edition runs. So it seemed like a good way to do it. words/ j neas
Related: Dean Wareham On 10 Albums That Inspired Galaxie 500
Only the good shit. Aquarium Drunkard is powered by our patrons. Keep the servers humming and help us continue doing it by pledging your support via our Patreon page.