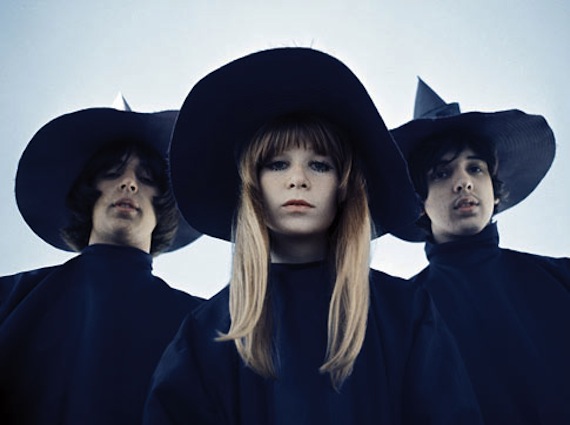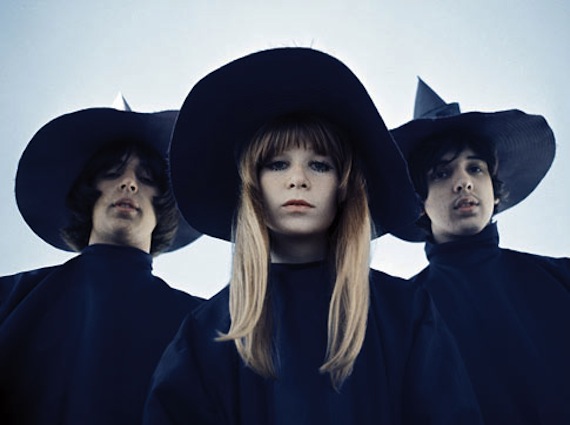 In October 1966 Rita Lee and brothers Arnaldo Baptista and Sérgio Dias walked on stage for the first time as Os Mutantes to perform on a Brazilian TV show. In hindsight, it was a momentous occasion. Several months later they became involved with the Tropicî¡lia Movement, performing with Gilberto Gil at the 1967 Brazilian Popular Music Festival and recorded "Panis et Circenses" for the Tropicî¡lia album manifesto. In 1968, with arrangements by Rogério Duprat, once called the "Brazilian George Martin", Os Mutantes recorded their acclaimed, eponymous debut album. The follow-up, simply entitled Mutantes, was released in 1969. Fresh and highly creative, the music injected sense of humor and rebelliousness into the heavy atmosphere of a country under the rule of an oppressive military dictatorship.
MP3: Os Mutantes :: I Feel A Little Spaced Out (Ando Meio Desligado)
MP3: Os Mutantes :: Tecnicolor
In 1970, after releasing A Divina Comédia ou Ando Meio Desligado, their third LP, Os Mutantes – now a five piece band, with Dinho on drums and Liminha on bass – traveled to Europe to perform and were invited by producer Carl Homes to record at Des Dames studio in Paris. Aiming to reach a broader audience they translated a few of their early songs to English in addition to recording several new compositions — the sessions would eventually become Tecnicolor, an album that both exemplifies Os Mutantes genius and, in a way, sums up their very essence. The arrangements inhabit a space somewhere between the experimental and psychedelic sound of their first period and the heavier rock they had been playing since A Divina Comédia, recorded earlier that year. Along with the harmonies, the sessions individual instrumental performances show the first signs of progressive rock, an increasing influence on their music. Although completed, Tecnicolor (named after one of the original songs recorded in Paris) was not released, as the British subsidiary of their label, Polydor, decided it wasn't commercial enough. The album would remain shelved for the next three decades.

Two years after their return from Europe, Rita Lee left the band and Os Mutantes entered a prog-rock period that continued until their break-up in 1978, with Sérgio the only remaining member from the original line-up. Virtually forgotten throughout the 1980s, interest in Os Mutantes music slowly began to see a resurgence in   the 90s, particularly in the US and Europe, after the likes of Beck, etc. declared their fandom and David Byrne's curation of the OM compilation Everything is Possible!, released in 1999 via his Luaka Bop label.
There was something missing, though. Tecnicolor. The master tapes of the unreleased Paris sessions were assumed lost until 1994, when writer Carlos Calado uncovered them while working on a biography of the band. In 2000, thirty years after the recording sessions, Tecnicolor was finally released. Lucky us. words/ b falabella