Diversions, a recurring feature on Aquarium Drunkard, catches up with our favorite artists as they wax on subjects other than recording and performing. This week we catch up with Doug Paisley, whose Golden Embers ep hit shelves today via No Quarter Records. Below, Paisley discusses jazz-inflected, acoustic bluegrass picker and singer, Tony Rice.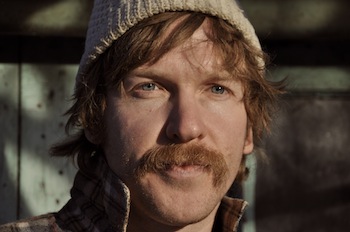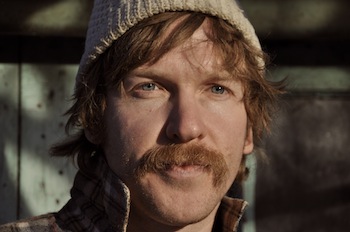 One artist I can attribute my becoming a singer and guitar player to more than any other is bluegrass guitar player and singer, Tony Rice. There are several reasons to check out Tony Rice: many people consider him to be the world's best flatpick acoustic guitar player; he has distinctive singing voice; some of his self penned liner notes are fascinating. Here's another reason to check out his work. On Manzanita, his seminal bluegrass album from 1979 there's an instrumental track called 'Blackberry Blossom'. The song's melody consists of an A part and a B part that are played five times in this version: at the beginning and the end by Tony Rice and in the middle by Sam Bush on the fiddle, Jerry Douglas on the dobro and David Grisman on the mandolin. Bluegrass musicians generally eschew drums or any percussion and timing is kept by the rhythm instruments. Songs are usually recorded completely live. Considering those things, the timing on this recording is so precise it always blows my mind. The track is 2:36 long and each of the 5 instrumental breaks are exactly 30 seconds long with 6 seconds at the end for Tony's outro guitar lick. If you listen to the song and watch the counter Tony Rice starts the A part at 0:00 and the B part at 0:15, Sam Bush starts his A part at 0:30, his B part at 0:45 and Jerry Douglas will start his break as your counter rolls onto 1:00 and so on.
I love the recording but I was a little disturbed when I saw how chronologically precise their timing was. Tony Rice's albums cover an array of acoustic music genres and developments. For my ears the album Church Street Blues, which is primarily solo voice and guitar is the purest representation of his arranging, guitar playing and singing. I hope you come across it someday. I read recently that Tony Rice's son passed away several months ago and that his youngest son died in 2001. My heart goes out to Tony Rice and his family. Tony Rice has delivered a great deal of joy and inspiration through his music and certainly his fans wish him comfort and strength in this trying time. In memory of their sons Tony Rice and his wife are encouraging contributions to the Bluegrass Heritage Foundation's Instrument Lending Program dedicated to preserving and promoting the heritage of bluegrass music in America.