(Volume 13 of Clifton's Corner. Every other week on the blog Clifton Weaver, aka DJ Soft Touch, shares some of his favorite spins, old and new, in the worlds of soul, r&b, funk, psych and beyond.)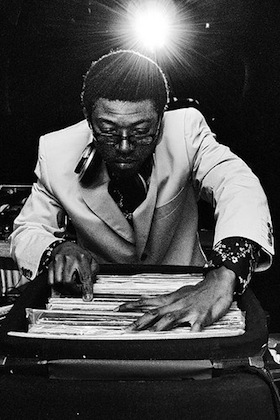 I know I've said this before, but coming from a band background myself, it's always exciting for me to hear new groups that I can get excited about. Writing these posts for Aquarium Drunkard has not only given me the opportunity to express my enthusiasm for music I love but has also exposed me to new music that I love as dearly as my existing collection. Two of my favorite records of the moment, Alice Russell & Quantic's '
Look Around The Corner
' and
The Monophonics
' 'There's A Riot Going On' were brought to my attention because of my
Clifton's Corner
posts. As great as its been to shine a light on these worthy recordings, lately, the music that impresses me the most is either self released by bands/artists or on tiny indie labels (all the good music is on indie labels these days but some are smaller than others). Maybe its due to a nostalgia for my early band days, but I thought I'd give some recognition to these truly, independent artists who are creating something new with vintage inspirations.
A few weeks back I was talking to my friend Rich, who books and promotes 60s oriented nights like The Bullet and Live Kicks, about new bands that we were into. I mentioned a group called Capital Grey (more on them later) and he waxed enthusiastically about a group he had recently booked called Mr. Elevator & The Brain Hotel.   I looked them up on YouTube and all I can say is, "WOW!" The song "Right Where You Ought To Be" totally nails that late 60s Strawberry Alarm Clock sound. From the swirling organ, the Latin rhythms, the 60s style pop chorus and the psychedelic sheen that coats it all, this song is near to perfect, in my estimation.
MP3: Mr. Elevator & The Brain Hotel :: Right Where You Ought To Be
At the risk of encouraging a deluge of email submissions, I'll admit that I do, occasionally, check out some of the music sent to me. While its not all always to my taste, there have been some that are mindblowingly good. I often wonder how these artists haven't gotten more attention. One such band is the aforementioned
Capital Grey
. Like Mr. Elevator & The Brain Hotel, they're based out of Southern California and work in a psychedelic pop vein. While Mr. Elevator's sound is reminiscent of 60s So Cal band The Strawberry Alarm Clock, Capital Grey's songs come across like a hybrid between Magical Mystery Tour-era Beatles and Syd Barrett's Pink Floyd. Skewed melodies and character driven lyrics form the basis of their songs (like their forebears).
Quiet and introspective but at the same time jazzy and funky, 'It Will Become' by Eyas is not easily classifiable. Eyas is the solo project of LA musician Andres Renteria. Best known as a drummer/percussionist for such acts Mia Doi Todd, Jose Gonzalez, Flying Lotus, Build an Ark, the Life Force Trio, Pharaohs, and Nick Waterhouse, 'It Will Become' features a distinctive blend of those various styles as well as contributions from a few of those musical friends. Soul/jazz textures with Nick Drake-esque songwriting make for a surprising and satisfying musical combination.
MP3: Eyas :: First Light
MP3: Eyas :: No Need To Think
Finally, I'd like to leave you with some brand new funk from LA Afro/Latin-funk group Jungle Fire. I received these tracks a couple of weeks ago and kept putting off listening to them. My mistake! I thought I knew what to expect and I was wrong. These two tracks are pure dancefloor heat. I had to resist the urge to dance in my seat as I listened to them. It'd be easy to call them LA's answer to the Budos Band but those kind of comparisons are unfair to both bands. Within the niche of Afro/Latin funk, both bands have carved out unique sounds. I'm hoping these are released on vinyl soon (or if they are, I can get my hands on it). "Tokuta" and "Comencemos" make up Jungle Fire's new digital release.