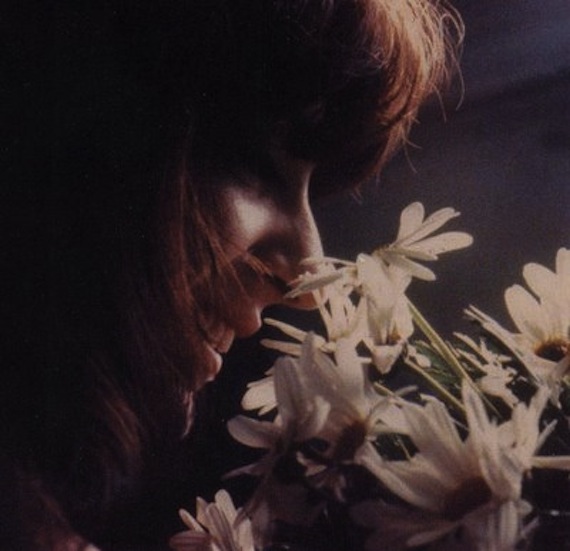 Inspired to pursue pop music after discovering the Beach Boys' Pet Sounds, Margo Guryan, a schooled jazz pianist, crafted brilliant pop gems that were recorded by artists ranging from Mama Cass, Astrid Gilberto and Julie London to Glen Campbell, Bobby Gentry, and beyond. Thanks in part to a pair of reissues, and Saint Etienne's cover of "I Don't Intend To Spend Christmas Without You," there's been a resurgence of Guryan's music over the past decade.
We caught up with Guryan, via email, from her home in the Hancock Park neighborhood of Los Angeles last week to discuss long lost Harry Nilsson covers, songwriting, jazz, and her initial surprise at the renewed interest in her work. The conversation after the jump…

Aquarium Drunkard: What were a few of your biggest musical and songwriting breakthroughs? At what point in your life or career did they happen?
Margo Guryan: I don't know that I've ever had "breakthroughs;" I've always had influences. My childhood influences were the classical and pop music I heard at home on the radio. Add to that the jazz influence provided by my father (the first record he brought me was East of the Sun by George Shearing) when I was a teenager. Jazz became my primary influence during my college years. Later, The Beach Boys "God Only Knows" became a major influence in connecting me to the wonderful pop and rock music of the late '60s.
AD: Who would you say is the most important teacher you've ever had?

Margo Guryan: My most important teacher (as relates to music) was Hugo Norden at BU. In addition to teaching counterpoint, form(s), and style(s), he made me aware of the math that exists in music — and the way that it appears (often unintentionally) as one composes. Other important teachers were Arthur Traiger (an English and Drama high-school teacher) and Howard Richman (a piano teacher who helped enormously with technique and reading and influenced the way I learn).
AD: Harry Nilsson recorded "Think of Rain," but it was never released. Did you hear the finished version? Will it ever be heard by the public?
Margo Guryan: We learned from someone at RCA who was compiling a Nilsson package that "Think of Rain" was listed on a tape box but razor-cut out. (Harry apparently did that when he didn't like a performance.) Harry told me that he had tried recording the song many different ways — fast, slow, hard, soft — but nothing worked. He said he'd let me hear it, but never did. So it was never released, I never heard it, and the public will never hear it. Alas!
AD: I read that your husband was a music producer and that you two collaborated on your material and material for other artists. How did your relationship affect the music and vice versa?
Margo Guryan: My husband, David Rosner, was a music publisher working at April/Blackwood (the publishing arm of Columbia Records — now Sony). He signed me and oversaw the editing and demo process. He was the first to suggest that I arrange my songs and the first to suggest doubling my vocals. The first song to incorporate these ideas was "Think of Rain." He also encouraged my participation in the production of Dave Frishberg's, Wool's and Van Dunson's recordings.
AD: If one of your songs could be performed by any singer, living or dead, who would you choose?
Margo Guryan: I'd love to hear Marc Anthony doing "Sun." I meant the song to have more of a Latin/salsa feel than was obtained on my record — and I just know he'd do a killer version!
AD: What inspired you to do the Chopsticks Variations?
Margo Guryan: I was teaching Mozart's "Ah, vous-dirai-je, Maman" (his variations on "Twinkle, Twinkle Little Star") and noticed how children loved the piece. Familiarity, in this case, did not breed contempt! Unfortunately, the Mozart piece got too-hard-too-fast for them to play most of the variations. I wondered what I could write that every child would know. Aha! Chopsticks!
AD: What has it been like for you to have had your music re-released in the last decade to such a positive response?
Margo Guryan: Surreal. The big surprise was that it all started in Japan. Very validating, indeed.
AD: What is your writing process like and how has it changed throughout your life? What would define a "good" or "bad" day of writing?
Margo Guryan: I have no writing routine. If I get an idea (for either words or music), I attempt to work it out. If it works, it's a "good" day; if it doesn't, "bad"!
AD: How do you balance inspiration with the labor of editing and revising?
Margo Guryan: The "inspiration" (or "idea") comes first. Working it out ("editing and revising") comes next. It's just Step 1 followed by Step 2. It's a sequential process and I don't know if there's any "balance" involved.
AD: What advice do you have to young songwriters and pianists?
Margo Guryan: Learn as much as you can about your instrument and the composing process. Some young writers fear that "learning" will constrict them; I think it will free them.
AD: How many unreleased Margo Guryan recordings are there? Will they ever be released?
Margo Guryan: Very few, although there are some unfinished tracks in the "can." I don't know if they'll ever be finished or released.
AD: What have you been listening to lately? Who are some of your favorite songwriters?
Margo Guryan: I don't do a great deal of listening, especially when I'm writing; I don't want any attractive phrase to get stuck in my head and come out of my pen! My favorite composers are: Bach, Harry Nilsson, Prokoffiev, Lennon & McCartney, Stravinsky, Brian Wilson, Randy Newman, Cole Porter, Rodgers & Hart/Hammerstein, and many more…and not in that order, except J.S. Bach has always been #1. words/ g morgan