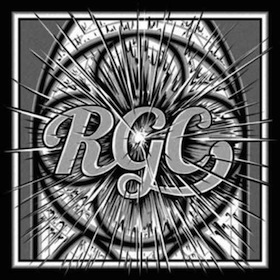 On paper, it was always supposed to be easy to divide Alan Sparhawk's work between his long-running trio Low and his rock 'n' roll outfit Retribution Gospel Choir. Low is the taut one, minimal and terse, defined by the hushed, close harmonies of Sparhawk and drummer/vocalist, Mimi. Retribution Gospel Choir, on the other hand, sounded like Sparhawk's lost weekend, a ballsy tear through the "rawk" tendencies Low often derived power from restraining.
Turns out Sparhawk's too wily for being put "on paper." The ebb and flow between Low and Retribution Gospel Choir — songs swapped, members shared — is undeniable. The hip-thrusting swagger of RGC, with its abbreviated logo recalling the three-letter AOR greats like ELP, BTO, ELO, has subtly made its way over to the Low camp: 2011's C'Mon, and 2007's Drums and Gun found the band possessed with a soulful verve, rocking in every way except sonically. The band's upcoming Jeff Tweedy-produced The Invisible Way, due on March 19, looks to continue the pattern, judging by the recently released "Just Make It Stop," which aches and swoons, all while building toward an insisting climax.
With 3, RGC's third full-length and the follow up to last year's cocky and joyful The Revolution EP, Sparhawk again shifts between the two entities, applying some of Low's distance, if not its restraint. That's not to say he's turned down; 3 is RCG's heaviest, with thick, Crazy Horse-style distorted guitars, bassist Steve Garrington and drummer Eric Pollard playing like a doom metal rhythm section, and howled, multi-tracked vocals. But the songs
stretch on, moving beyond the chunky rock format typically employed, meditating on riffs with expressive patience.
3 is comprised of just two songs, the stomping Can't Walk Out, which clocks in at 19:58, and Seven, which passes the 20-minute mark at 21:35. Both are powerful, and sustain their expanded running times. Improvised live in the studio, the songs breathe and pulse, Pollard speeding up and slowing down, deviating from clicktrack timing as the band pulls at the simple framework of the songs. "I'm coming up, so you get ready," Sparhawk promises/warns on "Can't Walk Out," before the song sets off for in-the-red freakout territory. Seven features guitarist Nels Cline of Wilco, and like the last time Cline joined Sparhawk, on Low's gorgeous Nothing But Heart, it's a powerful pairing. Cline's fluttering leads blend with Sparhawk's, as Garrington and Pollard anchor the jam. "Look at your shadow you feel like an animal," Sparhawk sings softly, adding "Seven haunts you still" before the band returns to distorted exploration. You can practically feel the musician's eyes communicating, assembling on the spot and locking in when they figure out where it's going.
"A friend of mine used to play Frank Zappa's Uncle Meat at 16 rpm all the time," Sparhawk writes on RGC's
blog. "How do you recover from that? You don't." Here's looking forward to more formula tweaking from Sparhawk and family later this year. words/j woodbury