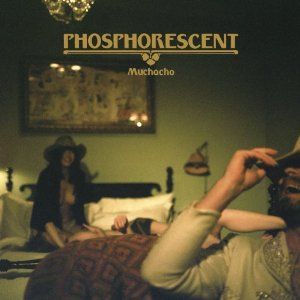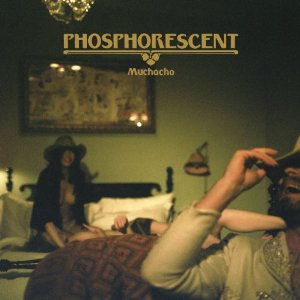 Believe that album cover for three minutes and twelve seconds. That's how long it takes for Matthew Houck, the Alabama native better known as Phosphorescent, to finish the high-harmonic tilt of "Sun, Arise! (An Invocation, An Introduction)" and drain it into the aching, pained, sublime "Song for Zula." If you've been following Houck's exploits for long enough, "Zula" is only the next piece of evidence in the long case to be made for his specific genius: Very few people write, much less perform, about heartbreak with this much conviction. "Honey, I saw love," Houck sings. "It put its face up to my face so I could see/Yeah then I saw love disfigure me/Into something I am not recognizing." Sure, it's an impossible argument to prove, the question of just how authentic Houck's words and manner might be. But for years now, he's articulated the skeleton of the lovelorn corpse with a precision that can make his work almost impossible to stand. "Song for Zula," 2010's "The Mermaid Parade"–these are the kind of songs that make you pull your car over to the shoulder so you can stare at the dashboard and shake your head in disbelief.
But, actually–believe the grin on that cover for a little longer. Because unlike previous Phossy records, Muchacho rarely attempts to justify its own good times. Even at the wildest and freest moment in his catalog to date–the horn-laden braggart's ball "It's Hard to be Humble (When You're From Alabama)," from Here's to Taking It Easy–Houck sounds like a man moments from comedown; not for nothing was he wearing sunglasses in that record's promo shots. And on 2009's Willie Nelson cover album To Willie, Houck scraped the patina off of "Reasons to Quit" and "I Gotta Get Drunk," songs which, in the hands of their creator, weren't exactly burdened with regret. But on Muchacho, when Houck rears back and wails, it's a sound of genuine pleasure and excitement: the one-two stomp of "Ride On/Right On" at first seems like a trifle coming after "Zula," but half of the song's charm is hearing Houck's ad-libbed woos and oos trip right along over an organ that ducks and weaves through the lock-step rhythm. He does goofy surprisingly well.
Part of what makes that surprising has to do with the quality of Houck's voice. It's a broken, beaten thing, so scuffed and tagged that comparing it to rough bourbon does a disservice to Old Crow and Early Times. It's what makes you think of him as a songwriter of complexity and integrity when he uses it to sing about pain and longing, as he does here on "Terror in the Canyons (The Wounded Master)," and it's what made the joys of "It's Hard to be Humble" so complicated. It's tempting to think of his voice as fragile, and so to think of Houck's entire body of work as fragile. But to do so would be to equate brokenness with fragility, as if the kinds of things Houck puts himself through (in song, at least) aren't capable of doing damage to anyone of real substance. Put differently, if he sounds beaten up, it's because he's honest. "I've been fucked up, and I've been a fool," he sings on "Muchacho's Tune," "I'll fix myself up to come and be with you."
The album was recorded piecemeal, with various friends and members of the touring band flying out to Brooklyn to track individual sessions at Houck's home studio. You'd never know it from the record's coherence, though; the production here is fuller and more ambitious than it's ever been, and Houck pulls off just enough board trickery to keep the ensemble from getting too crisp, even when they're up and rolling at full speed. He told MOJO that he'd taken cues from Brian Eno, and while Eno's not exactly the first producer who comes to the minds of most people making country records, (and Muchacho is a country record) the production highlights both the album's weariness and its rowdiness. Houck uses the band the same way he uses his voice: He paints, and he paints so broadly that you can see the strokes. They blur behind him, more interested in smearing a worried and confused anxiety against the tape at some moments and an inebriated ecstasy at others than they are in playing it straight. He follows them, too, spilling his voice over their approximated forms, shouting along, breaking down. Maybe it's that implied sense of community that buffers Houck's persona; he's always assembled excellent backing groups, but (at least after having been run through Muchacho's layers of warm warble) they've never sounded so in accord with the singer.
So it's surprising that the record it most reminds me of is Houck's largely solo 2007 narco-folk masterpiece Pride. The two albums share a certain propulsion, and, "Zula" and "Muchacho's Tune" aside, a mysterious inscrutability. The arrangements are more ambitious, the volume louder, and the production clearer, but Houck still traffics in atmospherics almost as frequently as he does particulars: Once Muchacho has rolled past, you can still feel the texture of its residue, even if you can't read the words.   words/ m garner